This is the Columbia Cafe
, an
easy-to-build paper model
in only
two sheets of paper
. This is the
simple version
. Soon I will make a
more accurate version,
with
detached doors, windows and plates
and more
some details
. As usual, I made the model
available in three different formats
for printing:
A3, A4 and Letter
, so you can
choose the form that suits best to your interests.
Este é o Café Colúmbia,
um
modelo de papel bem fácil de montar
em apenas
duas folhas de papel
. Em breve eu farei uma
versão mais acurada deste modelo,
com
portas, janelas e placas destacadas
e mais
alguns detalhes
. Como habitual, eu fiz o modelo disponível em
três formatos diferentes para impressão: A3, A4 e Carta
, assim você pode escolher
a forma que melhor lhe convém.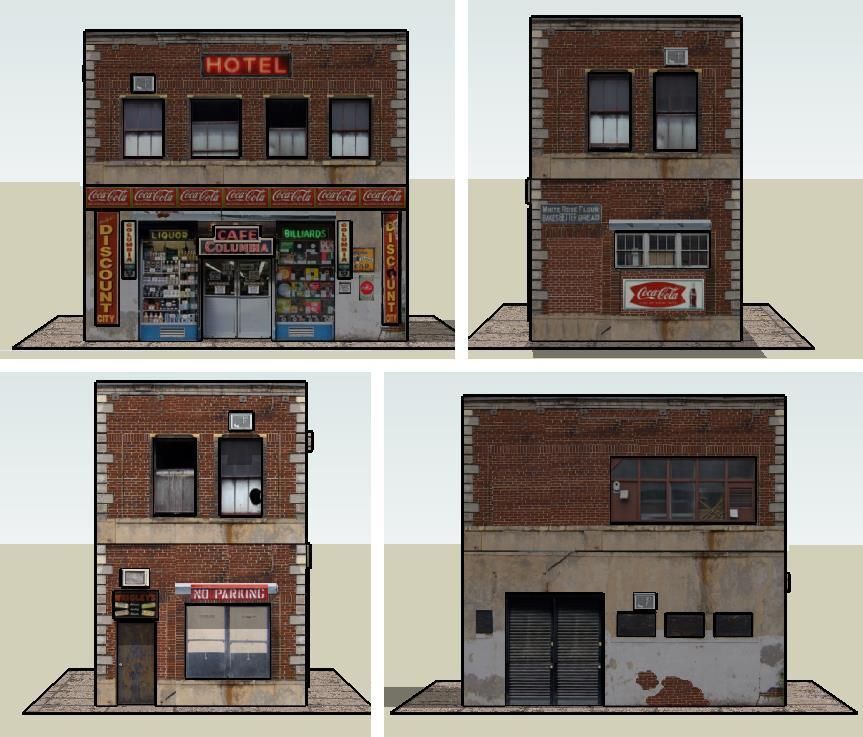 Link to A3 format:
Link:
Columbia.Cafe.Paper.Model.by.Papermau.Download.Now.A3.Format
Link to A4 format:
Columbia.Cafe.Paper.Model.by.Papermau.Download.Now.A4.Format
Link to Letter format:
Columbia.Cafe.Paper.Model.by.Papermau.Download.Now.Letter.Format
More Paper Models of Architecture and Buildings related posts:
1991`s Clinic Building - by Somodi Zoltan
German House Paper Model - by Sohland An Der Spree
European Style Buildings - by Boris - Projekt Bastelbogen
Hansel And Gretel House - by Unga Fakta - Casa De João E Maria