This very beautiful and well done paper doll called Airi
was created by
Japanese designer S.V
. and was originally posted at
Pepakura Gallery website.
To
view and print this model
you will need
Pepakura Viewer Free Version
(
link at the end of this post
).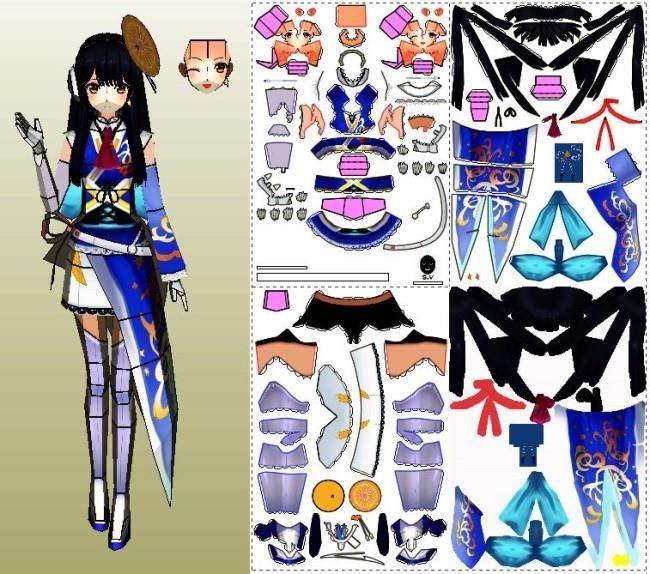 Esta bonita e muito bem feita paper doll chamada Airi
foi criada pelo
designer japonês S.V.
e originalmente postada no
site Pepakura Gallery
. Para
visualizar e imprimir este modelo
você precisará do
Pepakura Viewer Versão Gratuíta
(
link no final deste post
).
Link to download the model:
Airi.Paper.Doll.In.Anime.Style.by.S.V.via.Pepakura.Gallery
Link to Pepakura Viewer Free Version:
Pepakura.Viewer.Free.Version.Official.Page
More Paper Dolls In Anime and Mangá Style related posts:
Sailor Moon Paper Doll In Chibi Style - by Paper Mike
Three Sisters Paper Dolls In Cubic Style - by Pontacerone
Qin Heart-Chan Paper Doll In Anime Style - by Nobi - via Pepakura Gallery
Kiki's Delivery Service Paper Doll - by Smilerobinson - via DeviantArt