Here are two photos
of something that I am working this moment. Basically
these 1/64 (Hot Wheels and Matchbox scale) scale facades are made of 2,0 and 3,0 mm cardboard,
painted with
dry brush technique,
alternating
layers of black and white
to give this
aging effect
. I'm starting with this kind of work now and
in the future I intend to make a detailed tutorial with downloadable templates of the facades and lots of photos.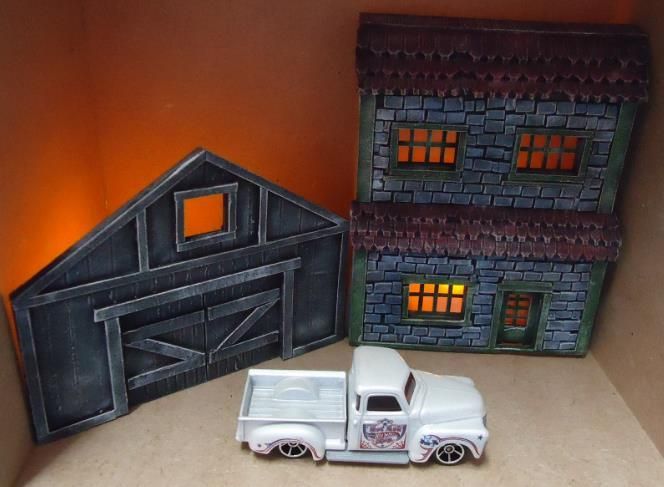 Aqui duas fotos de algo que estou trabalhando no momento. Basicamente estas
fachadas na escala 1/64 (escala dos Hot Wheels e Matchbox)
são feitas de
papel cartão de 2,0 e 3,0 milímetros
pintados com a técnica do
pincel seco,
alternando
camadas de branco e preto
para dar esse
efeito de envelhecimento.
Eu estou começando com este tipo de trabalho agora e no futuro
pretendo fazer um tutorial detalhado, com os moldes das fachadas para download e muitas fotos.
More Cardboard Projects related posts:
The Great Cardboard Castle Project - by Spoonful - O Grande Projeto Do Castelo De Papelão
Minecraft Desktop Organizer Cardboard Project - by Te Digo Cómo Se Hace
Pterodactyl Cardboard Puzzle With Templates - by DIYHacksAndHowTos - via Instructables
Mini Basketball Arcade Coinbank Cardboard Project - by Damien Valient via Instructables