This is the Villa Imladris
, a
paper model
based
in a
real Polish building constructed in 1925
, with a nice detail of an
open veranda on the first floor
. This model was created by my friend, the
Polish modeler Bartek Godai.
Great for
Dioramas, RPG and Wargames.
Esta é a Villa Imlandris
, um
modelo de papel baseado em um prédio real
, construído em
1925
, com um
detalhe bem legal de uma varanda no primeiro andar
. Este modelo foi criado pelo meu amigo, o
designer polonês Bartek Godai.
Um ótimo modelo para
Dioramas, RPG e Wargames.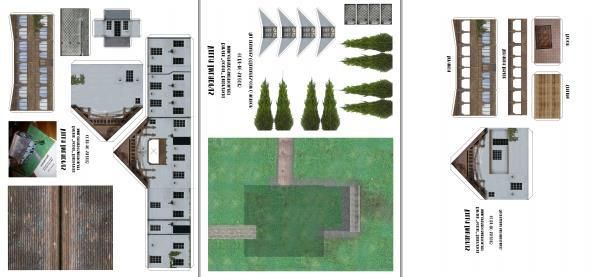 Link:
Villa.Imladris.Polish.Building.Paper.Model.by.Bartek.Godai
More European Architeture and Buildings related posts:
European Tower Bridge - by Papermau - Torre Sobre Ponte Européia
Hamlet Medieval Village - by Alternate Realms - Vilarejo Medieval
Swiss Wood Cabin - by Papermau - Cabana de Madeira Suíça
Roman Castrum In Romania - by Papermau - Download Now!