The Spanish designers Mónica and Anibal
, from
Edifícios de Papel
website, create paper models
faster than I can post them!
. Here are
four Spanish Colonial Fortresses
that are
perfect
for
Dioramas, RPG and Wargames.
The models are available in
6 different scales: 1/56 scale(28mm), 1/72 scale, HO scale (1/87), 1/100 scale (15mm), N scale (1/160) and Z scale (1/220).

Os designers espanhóis Monica e Anibal
, do website
Edifícios de Papel
, criam modelos de papel
mais rápido do que eu consigo publicá-los!
Aqui estão
quatro Fortalezas Coloniais Espanholas
que são perfeitas para
Dioramas, RPG e Wargames
. Os modelos estão disponíveis em
seis diferentes escalas: escala 1/56 (28 mm), escala 1/72, escala HO (1/87), escala 1/100 (15 mm), escala N (1/160) e escala Z (1/220).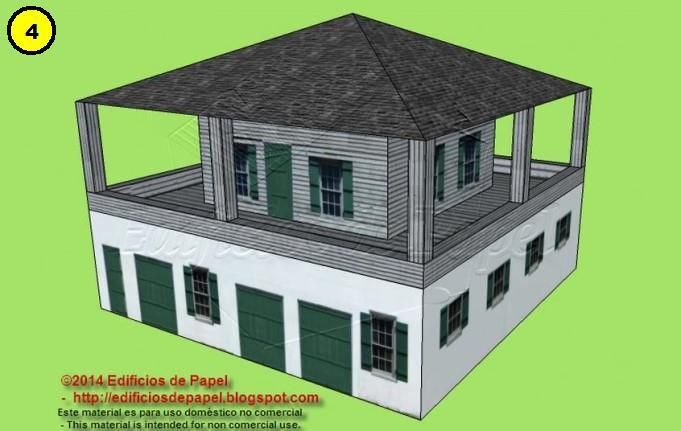 Link 01:
Spanish.Colonial.Fortresses.Paper.Models.In.Several.Scales.by.Edifícios.De.Papel.01
Link 02:
Spanish.Colonial.Fortresses.Paper.Models.In.Several.Scales.by.Edifícios.De.Papel.02
Link 03:
Spanish.Colonial.Fortresses.Paper.Models.In.Several.Scales.by.Edifícios.De.Papel.03
Link 04:
Spanish.Colonial.Fortresses.Paper.Models.In.Several.Scales.by.Edifícios.De.Papel.04
More Paper Models of Architecture and Buildings related posts:
Chaya Isuzu Tea Shop Paper Model - by Akafuku
ChristChurch Cathedral In New Zealand - by Canon
HobiCity Project - Urban Neighbourhood - by Hobikit Kertas
Palazzo Auditore From Assassin`s Creed - by Papermau