Japanese designer Hyakunin
created four paper models from
Harry Potter universe.
You will find
Hermione, Ron and Professor Snape masks
and also a
little paper version of the Sorting Hat.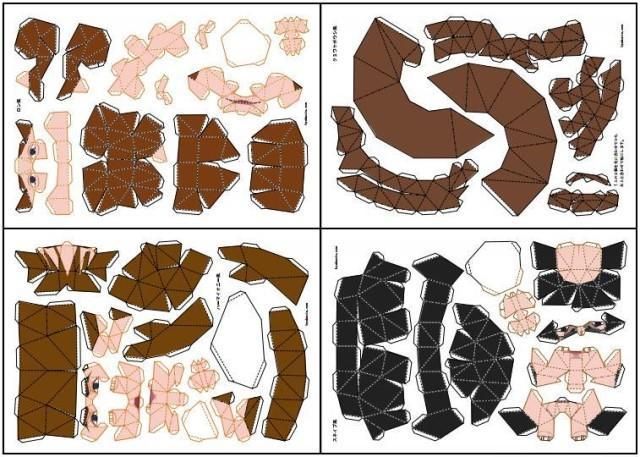 O designer japonês Hyakunin
criou quatro modelos de papel do
universo de Harry Potter
. Você vai encontrar as
máscaras de Hermione, Ron e Professor Snape
e também uma
pequena versão em papel do Chapéu Seletor.
Link to Hermione`s mask:
Harry.Potter.Characters.Masks.Paper.Models.by.Hyakunin.Hermione.Mask
Link to Ron`s mask:
Harry.Potter.Characters.Masks.Paper.Models.by.Hyakunin.Ron.Mask
Link to Snape`s mask:
Harry.Potter.Characters.Masks.Paper.Models.by.Hyakunin.Professor.Snape.Mask
Link to Sorting Hat:
Harry.Potter.Characters.Masks.Paper.Models.by.Hyakunin.Sorting.Hat.Miniature
More Paper Models of Masks related posts:
Morbide Mask Papercraft - by Destro2K - via DeviantArt
Tutankamon`s Death Mask - by Papermau - Máscara de Tutankamon
Puss In Boots Masks - by HP - Máscaras do Gatos de Botas da Disney
Guy Falkes Mask - by Mckackr - Máscara de Guy Falkes