Scale Scenes
website offers
three really nice free paper models
with
great textures
, that are
perfect for Dioramas, Train Sets, RPG and Wargames
. There are a
Warehouse,
a
Small Goods Store
And an
Inspection Pit
, and you can choose between
two scales:
OO (1/76 scale) and N (1/160 scale)
.
O site Scale Scenes
oferece
três modelos de papel gratuítos
muito bem feitos e com
ótimas texturas
, que são
perfeitos para Dioramas, Maquetes Ferroviárias, RPG e Wargames
. Há um
Armazém,
uma
Loja de Conveniência e um Poço de Inspeção parta Trens,
e você ainda pode escolher entre
duas escalas:
OO (1/76 escala) e N (1/160 escala).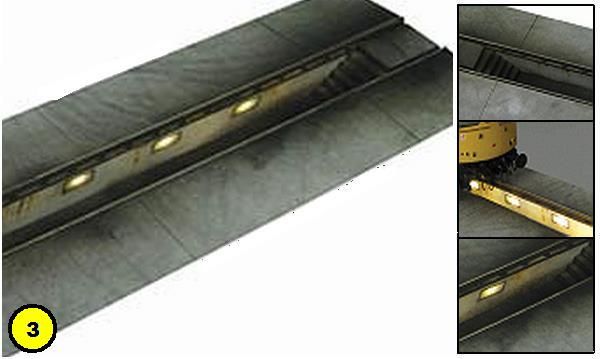 Link 01:
Warehouse.Paper.Model.In.Two.Scales.by.Scale.Scenes
Link 02:
Small.Goods.Store.Paper.Model.In.Two.Scales.by.Scale.Scenes
Link 03:
Inspection.Pit.Paper.Model.In.Two.Scales.by.Scale.Scenes
More Train Sets and Dioramas Paper Models related posts:
Brexbachtal Railway Paper Model - Celebration of 125 Years - by Neuwied
Vintage Cape Cod House - by Howard Lamey / Paul Race
Danish Train Station Paper Model - by Skala N - Estação De Trens Dinamarquesa
German Station In 1/160 Scale - by Michael Hochmuth - Estação Alemã