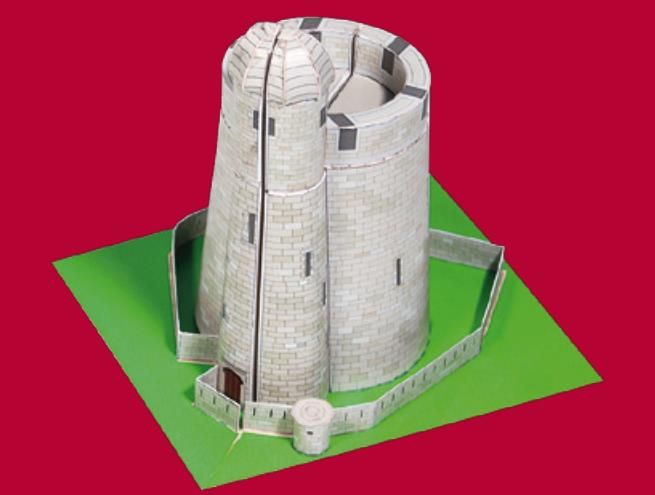 This tower
was one of
two fortified towers
built from
1694
onwards on the
mount at La Hougue and Tatihou Island
by a
student of Vauban, Benjamin de Combes
, in order to
defend the bay.
A nice paper model for
Dioramas, RPG and Wargames.
Esta torre foi uma das duas torres fortificadas
construídas a partir de
1694
em diante, sobre o
monte em La Hougue e Ilha Tatihou
por um
estudante de Vauban, Benjamin de Combes
, a fim de
defender a baía.
Um modelo bem legal para
Dioramas, RPG e Wargames.
Direct link to the model:
Saint.Vaast.La.Houghe.Tower.Paper.Model.by.Réseau.Vauban
Link to Vauban website main page:
Réseau.Vauban.Website.Main.Page
More Paper Models of Ancient Architecture and Buildings related posts:
Old Church and Medieval Castle - by Papermau
Desktop Medieval Castle - by Papermau - Castelo Medieval
Neu-Montfort Castle in Austria - by HS-Goetizis - Castelo Austríaco
Medieval Castle For Kids - by Papermau - Castelo Medieval Para Crianças