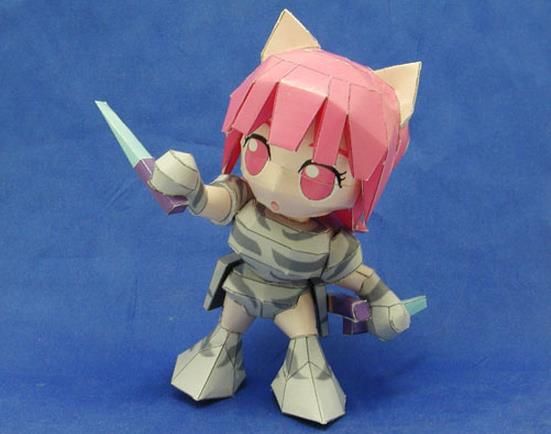 This cute paper doll in Chibi style
is the
Miu Nekomimi Lobo
and was created by
Japanese designer Break Even.
To
view and print this model
you will need
Pepakura Viewer Free Version
(
link at the end of this post
).
Esta simpática paper doll em estilo Chibi
é a
Miu Nekomimi Lobo
e foi criada pelo
designer japonês Break Even.
Para
visualizar e imprimir este modelo
você precisará do
Pepakura Viewer Versão Gratuíta
(
link no final deste post
).
Link to download the model:
Miu.Nekomimi.Lobo.Paper.Doll.In.Chibi.Style.by.Break.Even
Link to Pepakura Viewer Free Version:
Pepakura.Viewer.Free.Version.Official.Page
More Anime and Mangá Paper Dolls related posts:
Chibi Madoka Magica Paper Dolls - by Tsunyandere
Horo Paper Doll In Anime Style - by XDiem - Boneca Estilo Anime
Yayo Paper Doll In Anime Style - by Fumi-A - Boneca Estilo Anime
Madoka Paper Doll Anime Style - by Kujira - Boneca Estilo Anime