These three very well done F-5A And RF-5A aircraft paper models in 1/72 scale
were created by
Tokyo Solid Model Club, Japanese team.
If you liked, I advise you to
download them quickly because the TSMC models are available for download for a short time.

Estes três modelos de papel dos aviões F-5A And RF-5A na escala 1/72
foram criados pela equipe do
site japonês Tokyo Solid Model Club
. Se você gostou, eu aconselho que você os baixe logo, pois
os modelos do TSMC ficam disponíveis para download por um curto espaço de tempo.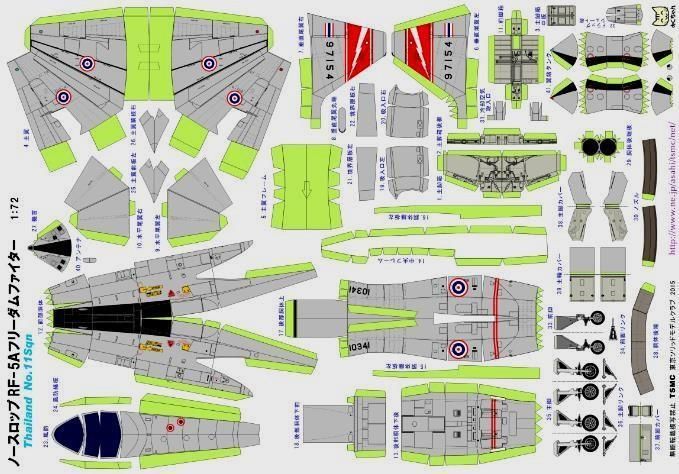 Link:
F.5A.And.RF.5A.Aircraft.Paper.Models.by.Tokyo.Solid.Model.Club
More Paper Models of Aircrafts and Planes related posts:
Fairchild AU-23A Peacemaker - by Best Paper Models
Boeing X-20 Dyna Soar - by Takumi - Nasa Paper Model
Czech Aircraft Carrier - by Michal Tichy - Porta Aviões Diorama Tcheco
Mi 24 Hind Helicopter 1/250 Scale - by Rawen & Tichy