This nice Ice Cream Shop paper model
was
offered at Ben & Jerry`s website a long time ago (1996)
. As I had this model
saved in my hard drive
, I decided to
put it for download to anyone who wants to build this little shop.

Este modelo de papel de uma pequena Loja de Sorvetes
era
oferecido no site da Ben & Jerry's há muito tempo atrás (1996)
. Como eu tinha este modelo
salvo em meu HD
, resolvi
colocá-lo para download, para todos que quiserem montá-lo.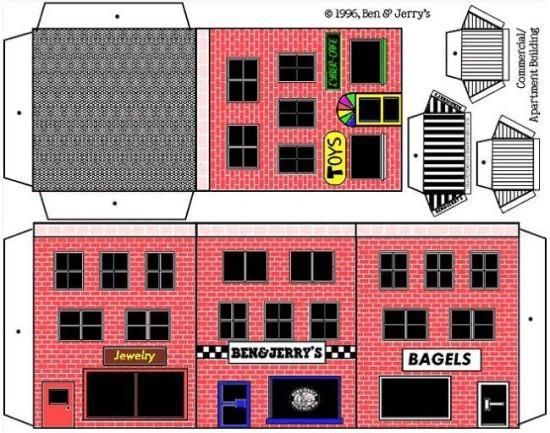 Download:
1996`s.Ice.Cream.Shop.Paper.Model.by.Ben.&.Jerry's
Build Your Own Neighborhood Papercraft For Kids - by Mari Richards
The Little Store of Cut-Out Town Paper Model - by Thrifty Scissors
Little Vintage Circus Paper Model - by H Is For Handmade
Vintage European Farm Papercraft - by Agence Eureka - Antiga Fazenda Européia