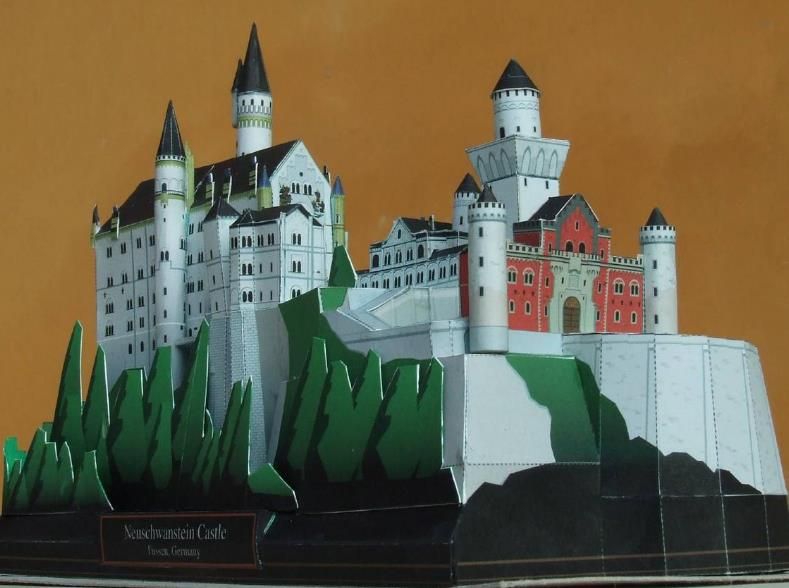 Built by King Ludwig II
, this castle is located near
Füssen, in Bavaria
, at the end of a romantic roadway. It's also called the
Swan Castle
. Construction began
September 5, 1869
, and ceased when
Ludwig II died in 1886
, leaving
many parts of the plans unbuilt.
One of the
curiosities about this castle
is that
it would have inspired the modern Cinderella's castle
at
Disneyland
, symbol of own
Walt Disney Company.
This
paper model
was created by
Japanese designer Takayoshi Ichiyama
, comissioned by
Canon.
-
The model of the photos
in this post
was built
by
Italian modeler Sandro Degiani.

Construído pelo rei Ludwig II
, este castelo fica perto de
Füssen, na Baviera
, no final de uma estrada romântica. É também chamado de
Castelo do Cisne
. A construção começou
05 de setembro de 1869
, e parou quando
Ludwig II morreu em 1886
, deixando
muitas partes dos planos não edificadas.
Uma das
curiosidades sobre este castelo
é que ele teria
inspirado o moderno castelo da Cinderela na Disneylândia
, símbolo da própria
companhia Disney
. Este
modelo de papel
foi criado pelo
designer japonês Takayoshi Ichiyama
para o site da
Canon
. -
O modelo que você vê nas fotos
deste post
foi montado
pelo
modelista italiano Sandro Degiani.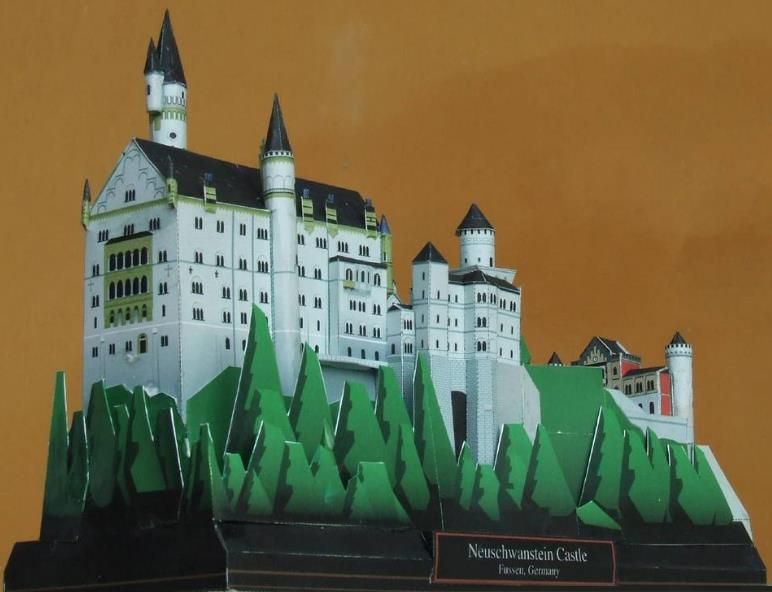 Link:
Neuschwanstein.Castle.Paper.Model.by.Takayoshi.Ichiyama
More Paper Models of Castles related posts:
Desktop Medieval Castle - by Papermau - Castelo Medieval
Hampton Castle of Sterling Diorama Paper Model - by Wurlington Press
Medieval Castle Facade For Mini Figures In 1/25 Scale - by Papermau Download Now!
Old Church and Medieval Castle Paper Model - by Papermau - Download Now!