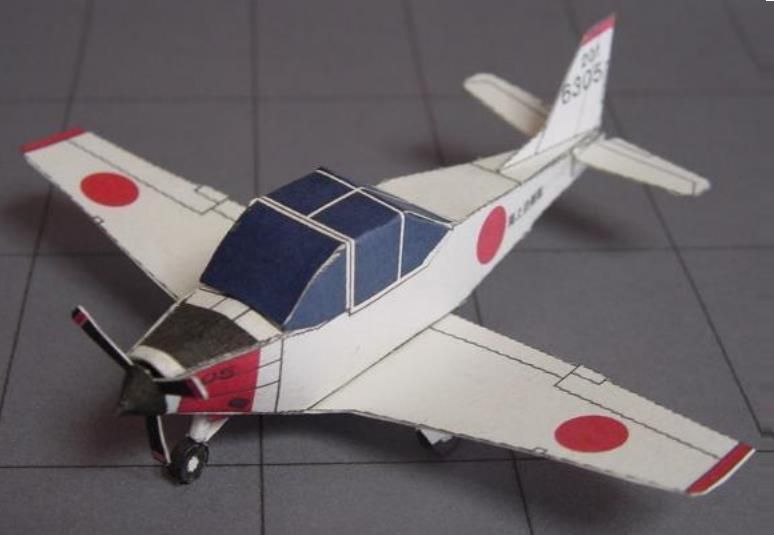 A nice little model of a Japan Air Force T-5 Training Aircraft,
that occupies
only one sheet of paper
. By
Ministry of Defense of Japan.
There are many other models to download at the page.
Um modelo bem legal de um Avião de Treinamento T-5 da Força Aérea do Japão
, que ocupa
apenas uma folha de papel
. Do
Ministério da Defesa do Japão.
Há muitos outros modelos para baixar na página.
Direct link to the model:
Japan.Air.Force.T-5.Training.Aircraft.Paper.Model.by.Ministry.Of.Defense.Of.Japan
Link to download main page:
Military.Paper.Models.by.Ministry.Of.Defense.Of.Japan.Main.Page
More Aircrafts and Planes related posts:
Santos Dumont`s Demoiselle Nº 20 Airplane - by C.R. Liberato
Link Trainer Flight Simulator - by Currell Graphics - 1º Simulador de Voo
Jet-Powered Carrier Aircraft White Knight Paper Model - by JM Precision
Airwolf Santini Air Bell 206 Micro Paper Model - by ThunderChildFTC