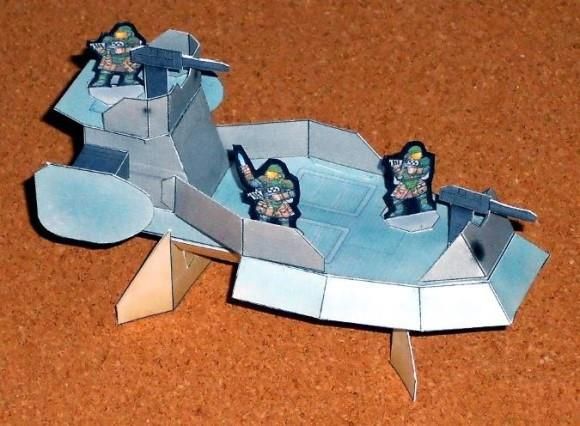 This sci-fi vehicle, the Desert Skiff Hover
, created in
28 mm scale
, by
Brazilian designer Ricardo Nakamura
, from
Fantalonia
website, is perfect for
Dioramas, RPG and Wargames.
You can choose between
Letter and A4 formats.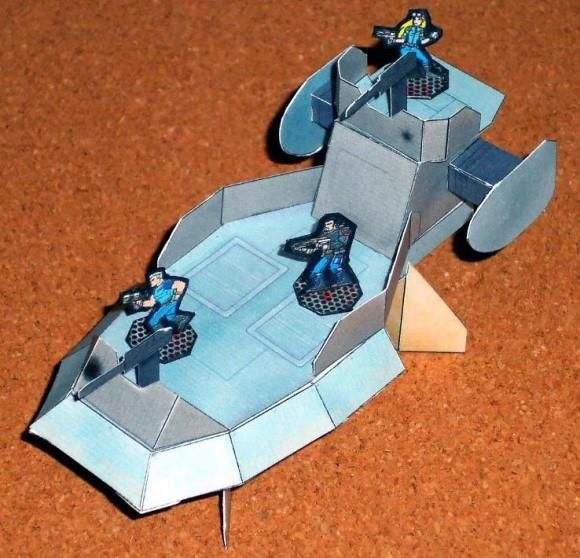 Este veículo sci-fi, o Desert Skiff Hover
, criado na
escala 28 mm
pelo
designer brasileiro Ricardo Nakamura,
do site
Fantalonia
, é perfeito para
Dioramas, RPG e Wargames.
Você pode escolher entre os
formatos Letter (Carta) ou A4.
Link to download the model:
Desert.Skiff.Hover.Paper.Model.For.RPG.And.Wargames.by.Fantalonia.Download
Link to photos of the model assembled:
Desert.Skiff.Hover.Paper.Model.by.Fantalonia.Photos
More Sci-Fi Paper Models related posts:
Dune`s Spice Harvester Paper Model - by The 4ce
Star Trek`s Starfleet Paper Models - by Rawen
Latitude Zero Black Shark Spaceship - by Godzillu
Sci-Fi Series Stargate M.A.L.P. Vehicle - by Laul