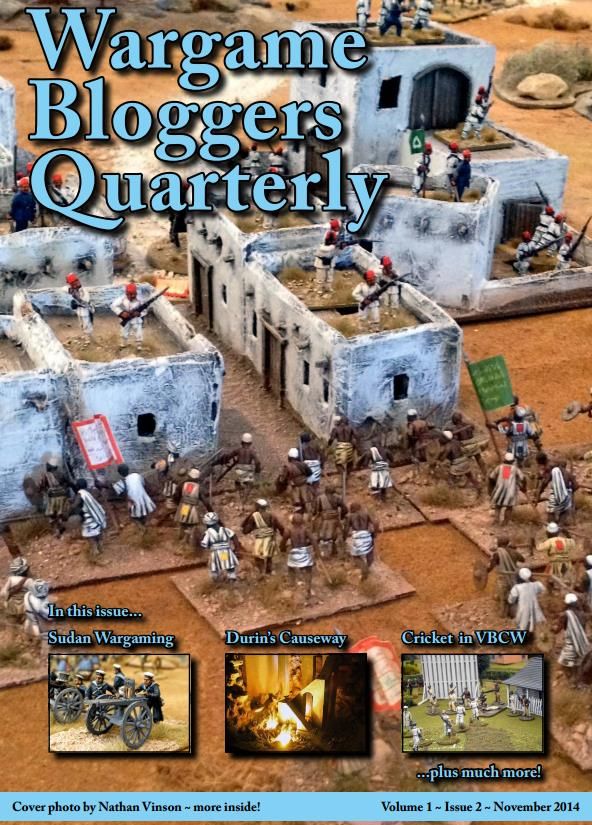 As the wise waitress said to Walter White
, in the
first episode of the fifth and last season of Breaking Bad:
-
"Even if I was like rich, free's always good."
- and I say
when the thing besides being free, is of excellent quality, even better!
I thought that was visiting the
blog of the great artist Panzer Kaput
, that says
"you will find articles on the Anglo-Sudan War, the New Zealand War, Gangsters, Napoleonics, Very British Civil War and much more for you to enjoy."
-
A really nice free magazine to download and keep on hand, with tutorials, tips and even recipes!
Thanks, Panzer Kaput
, for
this find!
Como a sábia garçonete disse ao Walter White
, no
primeiro episódio da quinta e última temporada de Breaking Bad:
-
"Mesmo que eu fosse rica, de graça sempre é bom."
- e quando
a coisa além de ser de graça, é de ótima qualidade, melhor ainda!
Eu achei isso visitando
o blog do grande artista Panzer Kaput
, que lembra que
"você encontrará artigos sobre a Guerra Anglo-Sudanesa, a Guerra da Nova Zelândia, sobre os Gangsters, Guerras Napoleônicas, muita coisa da Guerra Civil Inglesa e muito mais."
-
Uma revista gratuíta muito legal, para baixar e manter sempre à mão, com tutoriais, dicas e até receitas culinárias!
Valeu, Panzer Kaput
, por
este achado!


Link to first issue:
This.Is.Not.Paper.But...Wargame.Bloggers.Quarterly.Free.Magazine.Volume.01.Issue.01
Link to second issue:
This.Is.Not.Paper.But...Wargame.Bloggers.Quarterly.Free.Magazine.Volume.01.Issue.02
Link to Panzer Kaput website:
PanzerKaput's.Painted.Review.Website.Main.Page
More "It This Not Paper, But..." related posts:
It Is Not Paper, But... - Cheesecloth Ghosts - by Chicken Blog - Fantasma de Gazes
It Is Not Paper, But... - PET Bottle Penguins - by Claudio Belmudes - Pinguins De Garrafa PET
It Is Not Paper, But... - How To Make A Ship In A Bottle - by Storm The Castle
It Is Not Paper, But... - Recycling Old Tennis Ball In Pac-Man Style - by Duitang