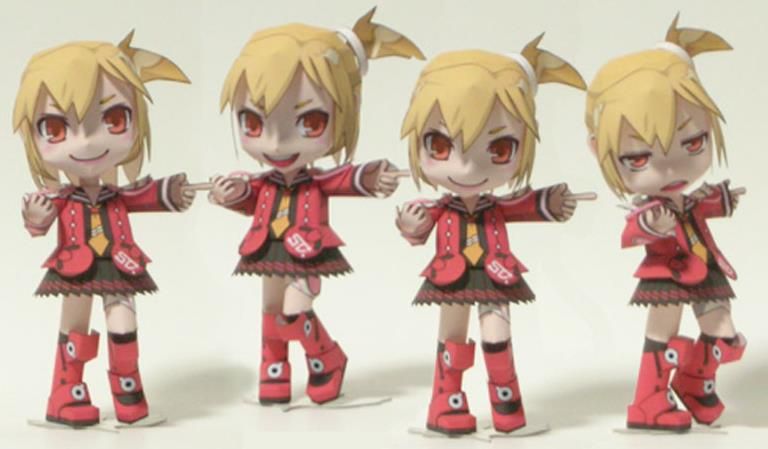 This is Emilia Percival, character from Phantasy Star Portable 2,
in a a cool
paper doll version
in
Chibi style
, created by
Japanese designer Moekami
.
To view and print this model you will need Pepakura Viewer Free Version (link at the end of this post).
Esta é Emilia Percival, do game Phantasy Star Portable 2
, em uma bela versão
paper doll em estilo Chibi
, criada pelo
designer japonês Moekami
.
Para visualizar e imprimir este modelo você precisará do Pepakura Viewer Versão Gratuíta (link no final deste post).
Link to download the model:
Phantasy.Star.Portable.2.Emilia.Percival.Paper.Doll.In.Chibi.Style.by.Moekami
Link to Pepakura Viewer Free Version:
Pepakura.Viewer.Free.Version.Official.Page
More Paper Models from Videogames related posts:
Chrono Cross - Lynx Paper Character - by Lubdar`s Papercraft
Borderlands - CL4P-TP Paper Robot - by Destro2k - via DeviantArt
Classic Raving Rabbids Paper Toy - by Paper Juke
Final Fantasy - Yuna Paper Doll - by Ace Crafts