More one cool mask paper model
created by
Japanese designer Hyakunin,
this time is
Mario, the famous mascot of Nintendo`s videogames.
This model is
something about 1/50 scale.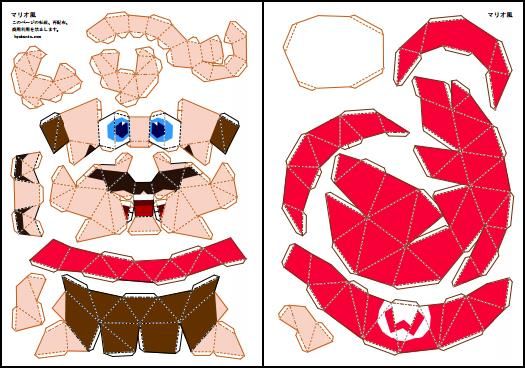 Mais uma máscara bem legal
criada pelo
designer japonês Hyakunin,
desta vez do
Mario, o famoso mascote dos games da Nintendo.
Este modelo está na
escala aproximada de 1/50
.
Link:
Nintendo`s.Mario.Mask.Paper.Model.In.1/50.Scale.by.Hyakunin
More Paper Models of Masks related posts:
Halloween Special - Twisted Metal - Needles Kane's Mask - by Paper Juke
Nightbreed`s Dr. Decker Mask - by Papertoys Clemper
Saw Mask Paper Model In 1 / 1 Scale - by JP Papercraft
Guy Falkes Mask - by Mckackr - Máscara de Guy Falkes