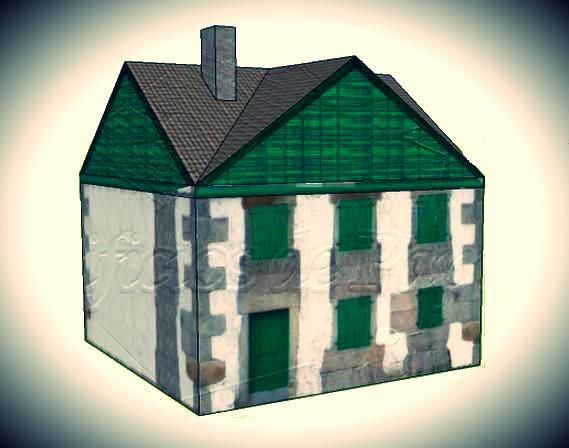 This is the Large Cottage In Green
, more one nice
paper model
created by
Spanish designers Mónica and Anibal
, from
Edifícios de Papel
website. This model is available in
6 different scales: 1/56 scale(28mm), 1/72 scale, HO scale (1/87), 1/100 scale (15mm), N scale (1/160) and Z scale (1/220). Perfect for Dioramas, RPG and Wargames.
Esta é a Casa de Campo em Verde
, mais um m
odelo e papel
bem legal criado pelos
designers espanhois Mónica e Anibal
, do site
Edifícios de Papel
. O modelo está disponível em
seis escalas diferentes: 1/56 (28 mm), escala 1/72, escala HO (1/87), escala 1/100 (15 mm), escala N (1/160) e escala Z (1/220). Perfeita para Dioramas, RPG e Wargames.
Link:
Large.Cottage.In.Green.Paper.Model.by.Edifícios.De.Papel
More Paper Models of Architecture and Buildings related posts:
Czech Farm Diorama Paper Model - by Richard Vyskovsky
Wood House In The Desert - by Papermau - Download Now!
Japanese Style House Paper Model - by Akafuku
School And University Diorama Paper Models - by Hobikit Kertas