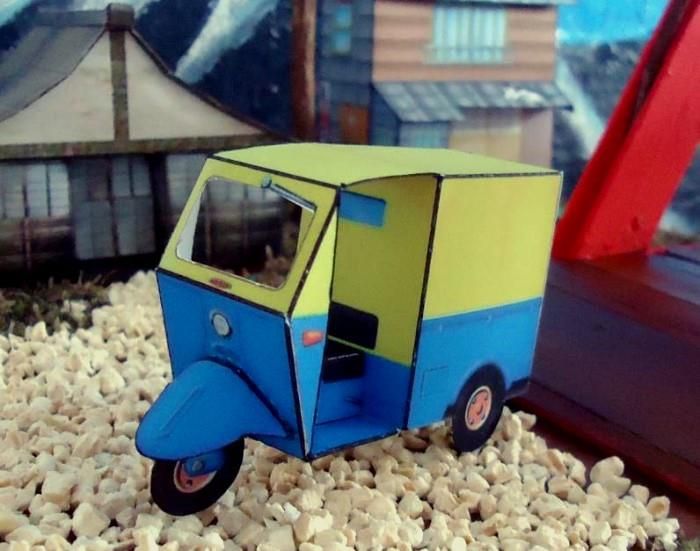 Model Assembled and Photos by Papermau
This is a kind of Japanese Three-Wheeled Vehicle
, more one
very nice and easy-to-build paper model
from
Retro Machine Club
website.
Scroll down to the bottom of the download page to find this model.
Esta é uma espécie de Veículo de Três Rodas Japonês
, mais um
modelo de papel bem bacana e fácil de montar
do site
Retro Machine Club.
Vá a até o final da página de downloads para achar este modelo.
Link:
Japanese.Three.Wheeled.Vehicle.Paper.Model.by.Retro.Machine.Club
More Paper Models of Three-Wheeled Vehicles related posts:
Tuk Tuk Bangkok Three-Wheeled Taxi Paper Model - by Masaki Fujita
Fend Flitzer Three-Wheeled German Vehicle In 1/30 Scale - by Takayoshi Ichiyama
Indonesian Helicak Vehicle Paper Model - by Royaje Papercraft
Bajaj Three Wheeled Vehicle - by Fold Papercraft - Triciclo Indiano