This is the Barn House paper model.
It was created by
Spanish designers Mónica and Anibal
, from
Edifícios de Papel
website. This really nice
paper model
is available in
6 different scales: 1/56 scale(28mm), 1/72 scale, HO scale (1/87), 1/100 scale (15mm), N scale (1/160) and Z scale (1/220). Perfect for Dioramas, RPG and Wargames.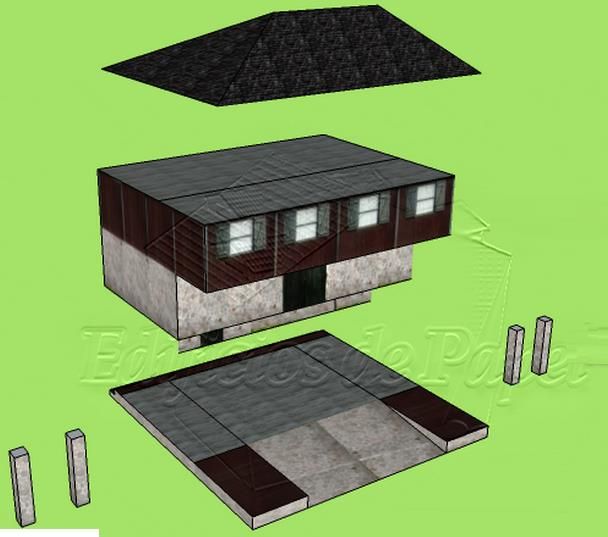 Este é o modelo de papel de uma Casa de Fazenda.
Esta
versão em papel
foi criada pelos
designers espanhois Mónica e Anibal,
do site
Edifícios de Papel.
O modelo está disponível em
seis escalas diferentes: 1/56 (28 mm), escala 1/72, escala HO (1/87), escala 1/100 (15 mm), escala N (1/160) e escala Z (1/220). Perfeita para Dioramas, RPG e Wargames.
Link:
Barn.House.Paper.Model.In.Several.Scales.by.Edifícios.De.Papel
More Paper Models of Architecture and Buildings related posts:
Abraham Lincoln Home In Springfield Paper Model - by Illinois History
Swedish Railway Museum In Hennan - by Berner Modellbautreff - Museu Ferroviário Sueco
New Wagons HO Scale - by Projekt Bastelbogen - Vagões Em Escala HO
Cooder`s Place General Store - by Evan Design - Armazém De Beira De Estrada
WW2 Bunker 1/87 scale - by Cougarman - via Kartonbau.De Forum