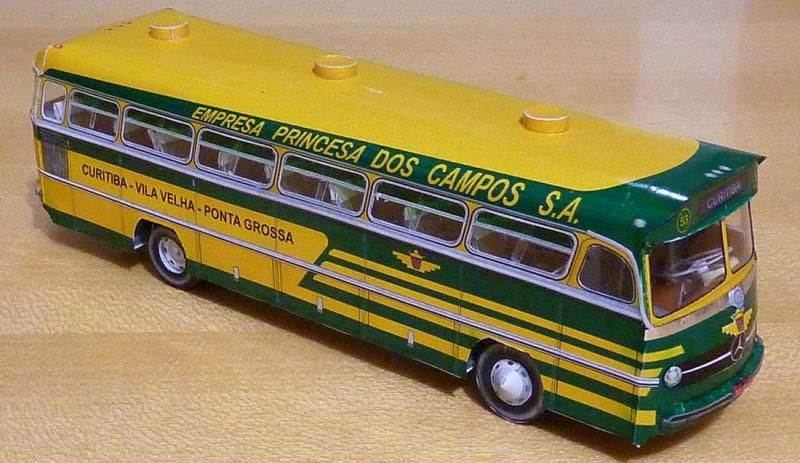 This very nice paper model in 1/72 scale
of the
1958`s Brazilian Bus Mercedes Benz MB O-321
, was created by
Brazilian designer Ronaldo M,
from
Onipapel
website. The
version disponible
is
without detailed interior,
and even then
remains an impressive model
, both the
diminutive size
and by
fidelity to the real vehicle
.
Este modelo de papel bem bacana do Ônibus Brasileiro Mercedes Benz MB O-321
na
escala 1/72
, foi criado pelo
designer brasileiro Ronaldo M
, do site
Onipapel
. A
versão disponível
é a
sem interior detalhado
, e mesmo assim
continua sendo um modelo impressionante
, tanto pelo
diminuto tamanho
quanto pela
fidelidade ao veículo real.
Link:
1958`s.Brazilian.Bus.Mercedes.Benz.MB.O.321.Paper.Model.by.Ronaldo.M
More Paper Models of Buses related posts:
Brazilian Bus MB O-326 Oriental - Rio De Janeiro - by Ronaldo M - Ônibus Carioca
Easy-To-Build Bus Paper Model For Kids - by Prefecture Of Fukui
Scania Cometa Brazilian Bus - by RonaldoM - Ônibus Viação Cometa
Bus Leyland Victory Mk2 Paper Model - by K.Y.Chung - via Papermau