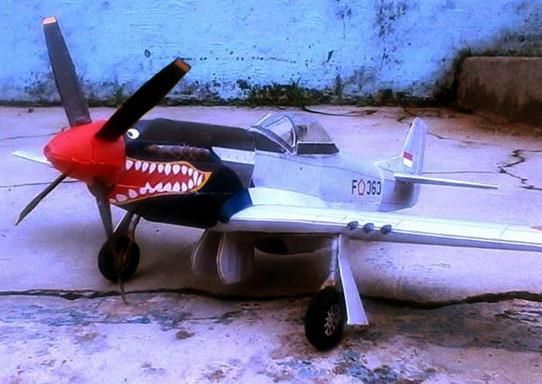 This very well done paper model of the WW2`s Red Beak P-51D Mustang
was created by
Indonesian designer Julius Perdana,
from
Paper Replika
website. This
paper model template
was
recolored by Dani Hamdani
, and
the model on the photos was built by him.
Este modelo de papel muito bem feito do Red Beak P-51D Mustang
, da época da
Segunda Grande Guerra,
foi criado pelo
designer indonésio Julius Perdana
, do site
Paper Replika
. Ele foi
recolorido por Dani Hamdani,
e
o modelo nas fotos foi montado por ele.
Link:
WW2`s.Red.Beak.P-51D.Mustang.Paper.Model.by.Paper.Replika
More Paper Models of Aircraft and Planes related posts:
Triplane Fokker Dr I - by Recortecole - Avião Triplano - WWI
Sopwith F.1 Camel WW1 Plane - by Kota - Avião Biplano WW1
Polikarpov I-16 Russian Plane - by Modele-Kartonowe - Avião Russo
RWD-25 Poland Aircraft - by Modele Kartonowe - Avião Polonês WW2