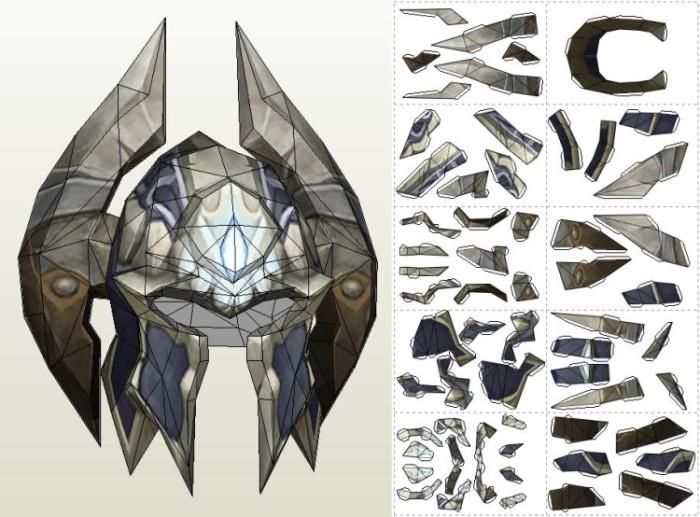 From World of Warcraft videogame
, this is the
T9 Alliance Helmet
, in a cool
paper model version
in
1/1 scale
, created by
Peruvian designer Neil Cuadros
, from
Warcraft Papercraft
website.
Perfect for Cosplayers.
To view and print this model you will need Pepakura Viewer Free Version (link at the end of this post).

Do game World of warcraft, este é o T9 Alliance Helme
t, em uma bela
versão em papel na escala 1/1,
criado pelo
designer peruano Neil Cuadros
, do site
Warcraft Papercraft.
Perfeito para Cosplayers
.
Para visualizar e imprimir este modelo você precisará do Pepakura Viewer Versão Gratuíta (link no final deste post).
Link to download the model:
World.Of.Warcraft.T9.Alliance.Helmet.Paper.Model.by.Neil.Cuadros
Link to Pepakura Viewer Free Version:
Pepakura.Viewer.Free.Version.Official.Page
More Paper Models in 1/1 Scale related posts:
Kakuandon - Papercraft Lamp - by Luyomi333 - Abajur De Papel
Unadon Traditional Japanese Food In 1 / 1 Scale - by Wombat
Garland`s Helmet Paper Model In 1 / 1 Scale - by Lubdar`s Papercraft
Medieval Brodsword Paper Model - by Ray O`Bannon