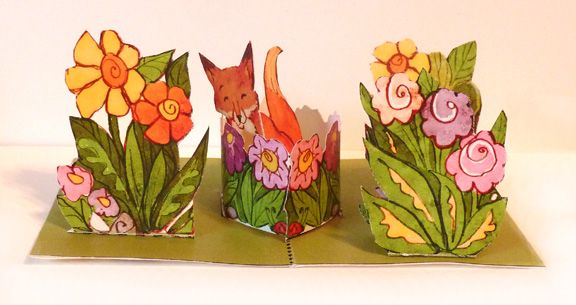 Marilyn Scott Waters
is the
designer of this cute Pop-Up card
.
She says
in her page: -
"Here is a little pop-up toy
based on a bit of the art I did for A Year In The Secret Garden
.
Little Fox is hiding in the flowers."
Marilyn Scott Waters é a designer
deste
fofo paper toy em estilo Po-up.
Ela diz
em sua página: -
"Aqui está um pequeno paper toy em estilo pop-up baseado na arte que eu fiz durante um ano para o livro The Secret Garden. A Pequena Raposa está escondida entre as flores."
Link:
The.Tiny.Secret.Garden.Pop.Up.Card.Papercraft.by.The.Toymaker
More Pop-Up Paper Models related posts:
Gerbera Bouquet Pop Up Card - by Canon
3D Pop-Up House Papercraft - by UOL - Casa 3D Pop-Up
Make A Pop Up Grand Piano In Minutes - by Belsey / Instructables
Pop Up Tyrannosaurus Rex - by Dr. Jose Melian Rodriguez