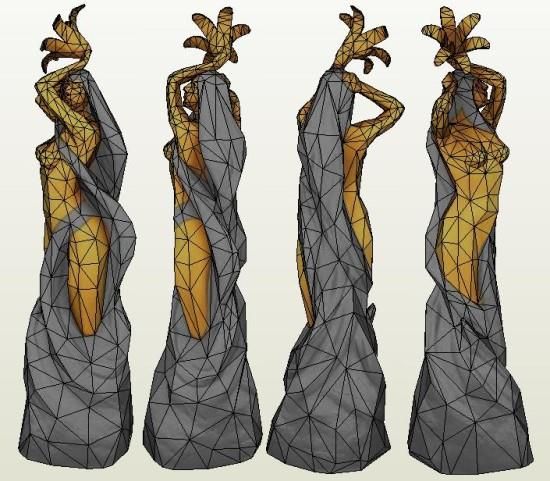 Created by North american designer Kuraldo3,
this is the
Dibella Statue, a religious, golden statue
made in the
likeness of Dibella
, the
goddess of beauty and love
, one of the
Divines in The Elder Scrolls V: Skyrim videogame
. - To
view and print this model
you will need
Pepakura Viewer Free Version
(
link at the end of this post
).
Criada pelo designer norte-americano Kuraldo3
, esta é a
Estátua de Disbella é uma estátua religiosa de ouro
feita à imagem de Disbella,
deusa da beleza e do amor, uma das divindades
do videogame
The Elder Scrolls V: Skyrim.
- Para
visualizar e imprimir este modelo
você precisará do
Pepakura Viewer Versão Gratuíta
(
link no final deste post
).
Link to download the model:
The.Elder.Scrolls.V.Dibella.Statue.Paper.Model.by.Kuraudo3
Link to Pepakura Viewer Free Version:
Pepakura.Viewer.Free.Version.Official.Page
More Paper Models of Statues related posts:
Moai Statues of Easter Island, Chile - by Canon - Estátuas Moai
Statue Of Goddess Athena Paper Model - by Moustagua
Hindu Myth Paper Model - by PDF Land - Mito Hindú Da Criação
The Statue of Liberty, in USA - by Canon - Estátua da Liberdade