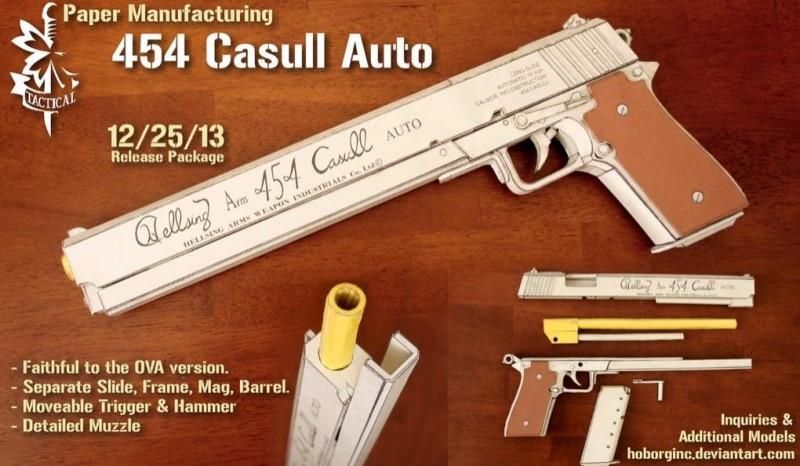 This 454 Casull Automatic Pistol paper model in 1/1 scale
was created by
North American designer Hoborginc.
This model is based in the
anime Helsing,
but is
the version that appears
at the
OVA (Original Video Animation).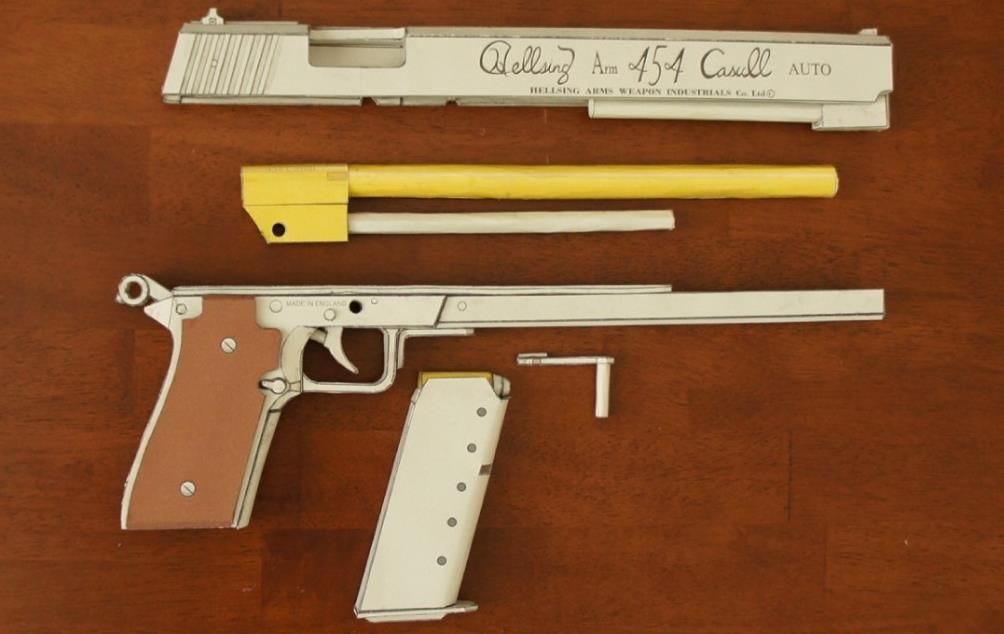 Esta Pistola Automática 454 Casull na escala 1/1
foi criada pelo
designer norte-americano Hoborginc
. Este modelo é baseado no
anime Helsing,
mas
esta é a versão
que aparece no
OVA (Vídeo Animação Original).
Link:
Hellsing.454.Casull.Automatic.Pistol.Paper.Model.by.Hoborginc
More Paper Models of Weapons related posts:
Panzerfaust 60 1/1 Scale - by RocketmanTan - Bazuca Anti-Tanques Alemã
Uzi Pistol Paper Model In 1 /1 Scale - by Bamboogila
Semi-Automatic Rifle AR-15 Paper Model - by Hoborginc - Fuzil AR-15
AK-47 Assault Rifle Paper Model - by Hoborginc - via DeviantArt