Created by a group of designers and modelers
, these
paper toys
are
great as Halloween decoration
. Visit
Nick Knite`s website
to
download them and knoew more about these designers.
To
download the templates
, simply
click on the individual images of each model
at
Nick Nite page.
Criado por um grupo de designers e modelistas
, esses
paper toys
são
perfeitos
como
decoração de Halloween
. Visite o
site de Nick Knite
para
baixá-los e saber mais sobre esses designers.
Para
baixar os templates
, basta
clicar nas imagens individuais de cada modelo
na
página de Nick Nite.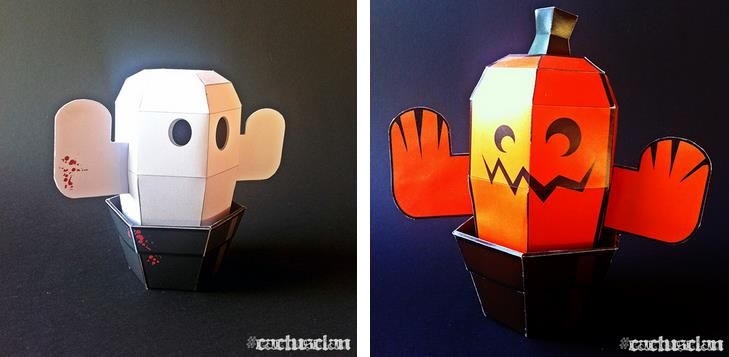 Link:
Halloween.Special.ZombieTus.And.MuMMBY.Custom.Paper.Toys.via.Nick.Knite
More Halloween Paper Models related posts:
Halloween Special - Jack And The Halloween Dancers - by Canon
Halloween Special - Skeleton and Haunted House - by Ben&Jerry`s
Halloween Special - Human Skull - by Ravens Blight - Crânio Humano
Zombie In A Barrel - by Papermau - Download Now!