Model Assembled and Photo by VSN Group
By Japanese website Paper Museum,
here is a beautiful
Gingerbread House paper model
to
decorate your home this Halloween
. The
roof is full of delicious cookies and cakes
and the
walls are made of sponge cake
. The
furniture and everything else in the house is made of candies
, but
pay attention
, you noticed
the hat and the broom
next to the fireplace?
It seems that a witch lives here!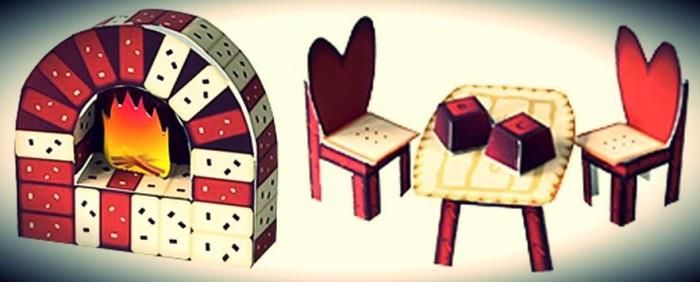 Do site japonês Paper Museum
, eis aqui uma bela
Casa de Pão de Gengibre
para
decorar sua casa neste Dia das Bruxas
. O
telhado está cheio de biscoitos e bolos deliciosos
e
as paredes são feitas de pão-de-ló
. Os
móveis e tudo mais na casa é feito de doces
, mas
preste atenção
, você notou o
chapéu e a vassoura
próximos à lareira?
Parece que uma bruxa mora aqui!
Link:
Halloween.Special.Witch`s.Gingerbread.House.Paper.Model.by.Paper.Museum
Halloween Special - Twin Brothers` House Paper Model - by Papermau - Download Now!
Witch's House In The Forest - by Papermau - Download Now!
Halloween Special - Darc Mansion - by Ray O'Bannon - Raven`s Blight
Halloween Special - Haunted House Paper Model - by Paper Toys.Com - Casa Assombrada