By Indonesian designer Julius Perdana
, from
Paper Replika
website, here is a very well done paper model of the famous
Ecto
, from
Ghostbusters
movie. There is
another paper model of Ecto
also
very well done and detailed,
created by
Brazilian designer Claudio Dias
, and
if you like a lot of Ghostbusters
,
in the links below you will find some more really cool models
.

Do designer indonésio Julius Perdana,
do site
Paper Replika,
este é o
modelo de papel do Ecto,
o famoso carro do filme
Os Caça-Fantasmas.
Há
outro modelo de papel do Ecto
, também
muito bem feito e detalhado
, criado pelo
designer brasileiro Claudio Dias
, e
se você gosta muito dos Ghostbusters
, nos
links abaixo você encontrará mais alguns modelos bem legais.
Link to Ecto by Paper Replika:
Ghostbusters.Ecto.1.Paper.Model.by.Paper.Replika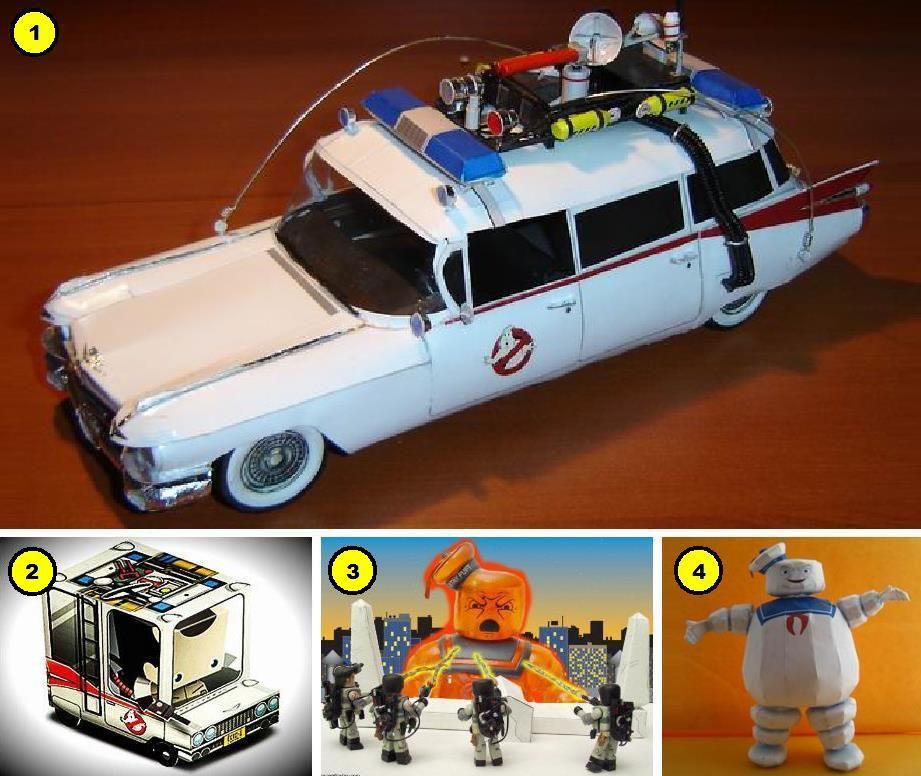 Link 01:
Ghostbusters.Cadillac.Ecto.1.Paper.Model.by.Claudio.Dias.Paper.Inside
Link 02:
Ghostbusters.Ecto.1.Boxzet.Paper.Toy.by.Byman.Studio
Link 03:
Ghostbusters.Minimates.Backdrop.01.Firehouse.Exterior.by.Millionaire.Playboy
Link 04:
Ghostbusters.Marshmallow.Man.Paper.Model.by.Mike.McDermott
More Paper Models of Cars and Vehicles from Movies related posts:
Dodge Charger "General Lee" - by Cemodelazil
Mad Max - Interceptor & Big Bopper Paper Models - by Long Tails Cafe
1966 Batmobile Paper Car - by Paper Inside - Batmóvel
Transformers - Optimus Prime 18 Wheeler Papercraft - by Paper Replika