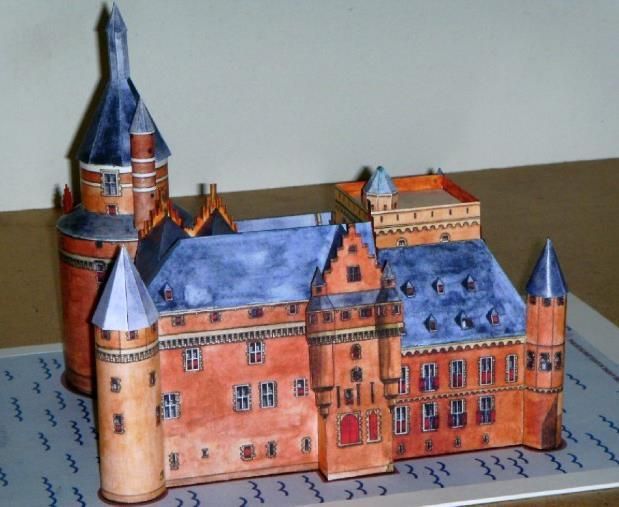 Model Assembled and Photos by Dépliant - via Le Forum En Papier
The Real Thing
Castle Duurstede
is a medieval castle in
Wijk bij Duurstede
in the province of
Utrecht
in the
Netherlands.
The castle originated in the
13th century
. Around
1270
,
Zweder Ivan Zuylen van Abcoude
built a freestanding keep on a raised and moated site near the lost city
Dorestad
. Until the beginning of the
15th century
Duurstede Castle
was in possession by the
Van Zuylen van Abcoude
family, until they were forced to sell it to the bishops of
Utrecht
in
1449.
Bishop David of Burgundy
, who reigned from
1459 to 1496
, completely rebuilt the castle. The old donjon was enclosed by new buildings. The still intact burgundian tower was also built around this time. His successors
Frederick IV
of Baden and Philip of Burgundy
also used the castle as their residence, and
Philip of Burgundy
embellished the castle with renaissance features.
Philip of Burgundy
settled at
Duurstede Castle
when he became bishop of
Utrecht
in
1517
. He was accompanied by his court painter
Mabuse (Jan Gossaert)
, who helped to decorate the new palace of his master. At
Philip
's death, in
1524
,
Mabuse
designed and erected his tomb in the church of
Wijk bij Duurstede
. After
Philip
's death,
Charles V, Holy Roman Emperor
confiscated all territorial possessions of the bishopric of
Utrecht
, including
Duurstede Castle.
-
Wikipedia

O Castelo Duurstede
, na
Holanda
é um
castelo medieval
situado na província de
Utrecht
, na
Holanda
, construído no
século 13.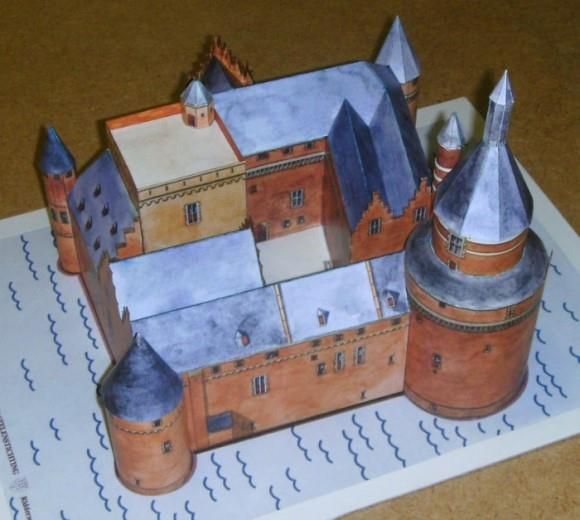 Direct link to the model:
Duurstede.Medieval.Castle.Paper.Model.In.Netherlands.by.Kastelen
Link to Duurstede Castle main page:
Duurstede.Castle.In.Netherlands.Main.Page
More Paper Models of Castles related posts:
Toys In The Attic - Medieval Castle Paper Model For Kids
Wizard`s Medieval Castle Paper Model In 1/160 Scale - by Wiltshire County - Castelo Medieval
Himeji Castle, in Japan - by Kids Net - Castelo Himeji, no Japão
Castle With Drawbridge - by Somodi Zoltan - Castelo Com Ponte Levadiça