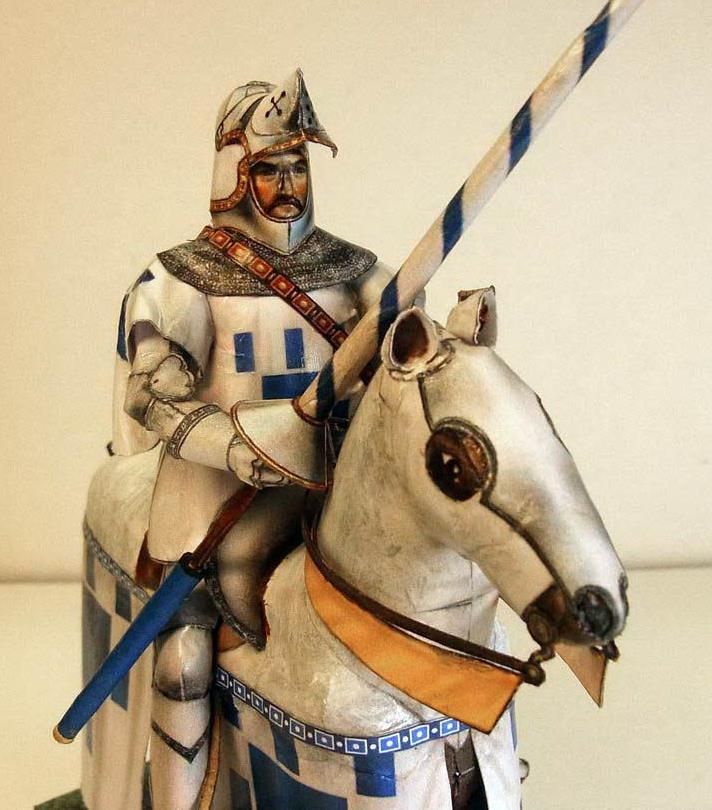 This paper model of the Medieval Knight Alleaume De Carpennes
was assembled by
German modeler Reinhard Fabisch
and
he kindly posted a very well done step-by-step
with
photos of the process of construction
at
kartonbau.De Forum
. This
brilliant paper model
was
designed
by
great Italian artist Fabrizio Prudenziatti (1946-2014)
. The
Medieval Knight
and his horse
are something about
1/25 scale
.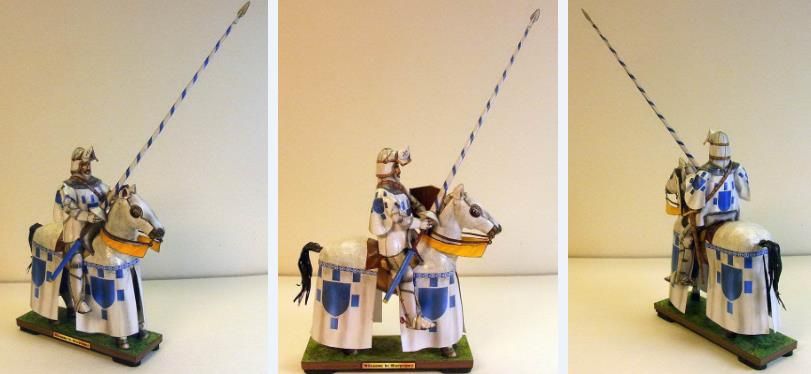 Este modelo de papel
do
Cavaleiro Medieval Alleaume De Carpennes
foi
montado
pelo
modelista alemão Reinhard Fabisch
e ele
gentilmente postou um detalhado passo-a-passo
com
fotos
do
processo de construção
no forum
Kartonbau.De
. O
modelo
foi criado pelo
grande artista italiano
Fabrizio Prudenziatti (1946-2014).
O Cavaleiro Medieval e seu cavalo estão numa escala aproximada de 1/25
.
Link to download the model:
The.Weekend.Pic.Medieval.Knight.Paper.Model.by.Zio.Prudenzio
Link to construction report:
The.Weekend.Pic.Medieval.Knight.Paper.Model.by.Reinhard.Fabisch
About "The Weekend Pic" -
It will always be an
image of a free model, built by a designer found in forums around the Net.
I would like to
ask the cooperation of all friends of the blog to indicate some models for this weekly post
. The only requirement:
the model needs to be freely distributed and there must be a link to this assembly or construction report
.
Sobre "The Weekend Pic" -
Será sempre
uma imagem de um modelo gratuíto, construída por um designer achado ao acaso em foruns ao redor da Net
. Eu gostaria de
pedir a colaboração de todos para indicar modelos para este post semanal
. A única exigência :
o modelo tem que ser de livre distribuição e tem que haver um link para esta montagem, de preferência com fotos de várias etapas da montagem
.
More The Weekend Pics related posts:
The Weekend Pic - Carl's Flying House - by José Reis / Paper Replika
The Weekend Pic - 1969`s Chevrolet El-Camino Paper Model - by Dented Rick / Daytona Mag
The Weekend Pic - Church Of Transfiguration - by Micro / Canon
The Weekend Pic - Yamaha YZR M1 Valentino Rossi - by René Pinos / Filbug