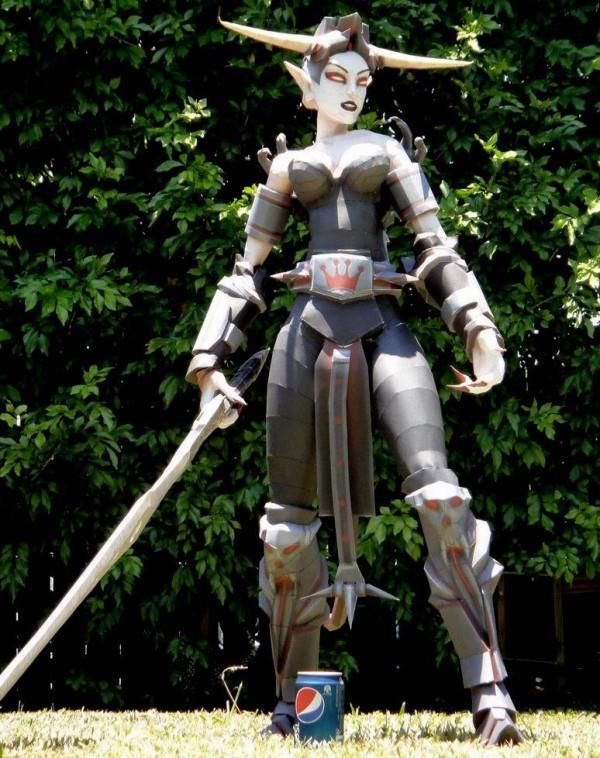 This beautiful and big (120cm tall)
paper model
of the
Black Queen
, from
Battle Vs Chess videogame
, was created by
Australian designer Lubre 53
and was
originally posted at DeviantArt.
To
view and print this model
you will need
Pepakura Viewer Free Version
(
link at the end of this post
).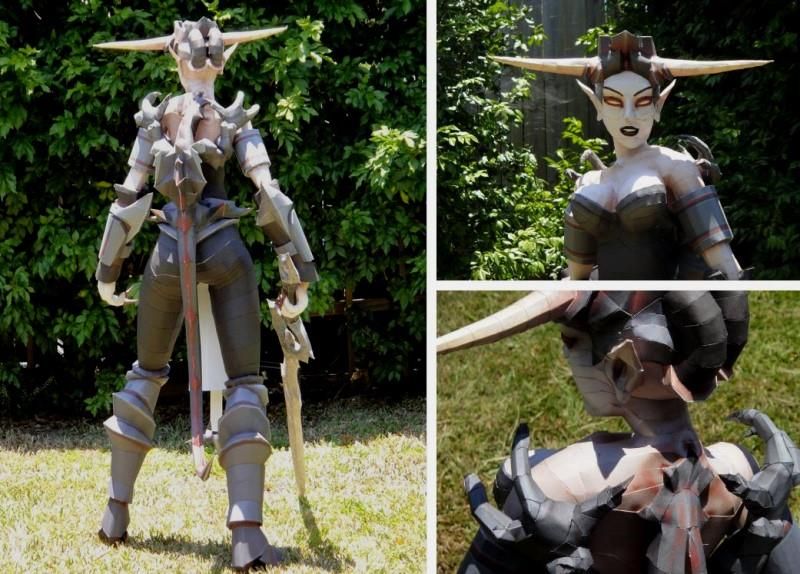 Este belo e grande (120 cms de altura) modelo de papel
da
Rainha Negra (Black Queen)
, do game
Battle Vs Chess
, foi criado pelo
designer australiano Lubre 53
e
originalmente postado no DeviantArt
. Para
visualizar e imprimir este modelo
você precisará do
Pepakura Viewer Versão Gratuíta
(
link no final deste post
).
Link to download the model:
Battle.Vs.Chess.Black.Queen.Paper.Model.by.Lubre.53
Link to Pepakura Viewer Free Version:
Pepakura.Viewer.Free.Version.Official.Page
More Paper Models of Videogame Characters related posts:
Super Smash Brothers - Mario and Luigi Paper Models - by Ignatius - via DeviantArt
Niko, The Pirate Paper Model - by SqueezyCheeseCake
Majora's Mask - Skull Kid Paper Model - by Nintendo Papercraft
Pikmin - Captain Olimar Paper Model - by Paperlegend