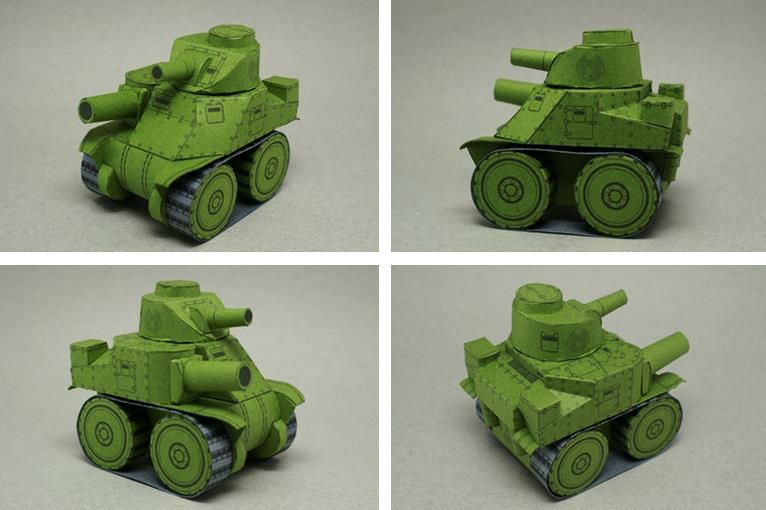 This cute paper model in SD style (super deformed style) of the WW2`s North american tank M3 Lee, was created by Japanese designer Commufa.
To view and print this model you will need Pepakura Viewer Free Version (link at the end of this post).

Este simpático modelo de papel em estilo SD (estilo super deformado) de um Tanque Norte-Americano da Segunda Grande Guerra, o M3 Lee, foi criado pelo designer japonês Commufa.
Para visualizar e imprimir este modelo você precisará do Pepakura Viewer Versão Gratuíta (link no final deste post).
Link to download the model:
WW2`s.Tank.M3.Lee.Paper.Model.In.Chibi.Style.by.Commufa
Link to Pepakura Viewer Free Version:
Pepakura.Viewer.Free.Version.Official.Page
More Paper Models in SD Style related posts:
Miura Paper Car In SD Style - By Mazda Family
Porsche 917K In SD Style - by Ya Demon - via Pepakura Gallery
Formula 1 Paper Cars In SD Style - by Hir
Porsche 934 RSR Turbo SD - by Pepakura Gallery