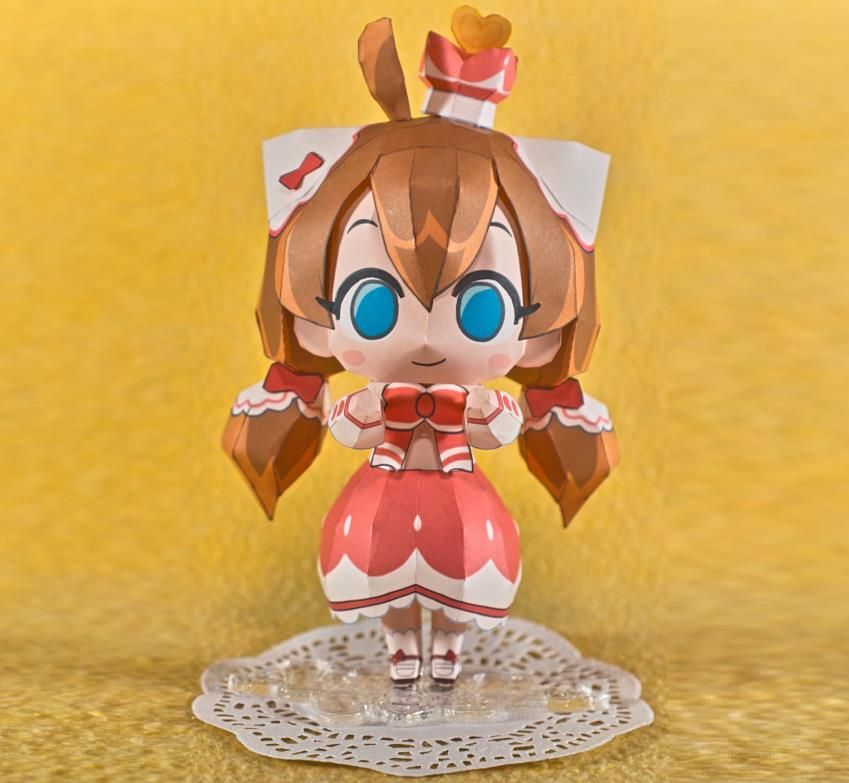 This Sweet Little Princess Paper Doll
is from a N
intendo videogame
. This
cute paper version
in
Chibi style
was created by
Japanese
designer
Cafetera.
To
view and print
this model you will need
Pepakura Viewer Free Version
(
link at the end of this post
).
Esta Sweet Little Princess Paper Doll
, ou
Boneca de Papel da Pequena Princesa Doce
, é de um
game da Nintendo
. Esta fofa
versão em papel em estilo Chibi
foi criada pelo designer
japonês Cafetera.
Para
visualizar e imprimir
este modelo você precisará do
Pepakura Viewer Versão Gratuíta
(
link no final deste post
).
Link to download the model:
Sweet.Little.Princess.Paper.Doll.In.Chibi.Style.by.Cafetera
Link to Pepakura Viewer Free Version:
Pepakura.Viewer.Free.Version.Official.Page
More Paper Dolls related posts:
Magical Girl Kazumi Paper Doll - by Seisaku Diary
Princess Paper Doll Anime Style - by Moekami
Aty Paper Doll Anime Style - by Anton Pstyga
Mini Chun Li Paper Toy - by Gustavo Santome - Mini Papercraft