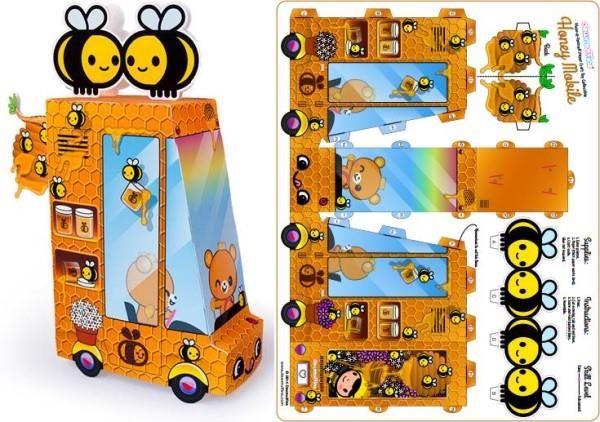 Three cute paper toys of Trucks in Kawaii style for kids, by Dewmuffins website. Nice to decorate kid`s room.
Três delicados paper toys de Caminhões em estilo Kawaii para crianças, do site Dewmuffins.
Legal para decorar o quarto das crianças.
Link:
Little.Trucks.Paper.Toys.In.Kawaii.Style.For.Kids.by.Dewmuffins
More Paper Models for Kids related posts:
Man In The Moon Diorama for Kids - by HP Papercrafts
Ohinasama King And Queen Japanese Paper Dolls - by Hol Nice
Color Your Own House Paper Model With MsPaint - by Papermau Download Now!
Despicable Me 2- Minion Bee-Do Paper Toy - by Paper Replika