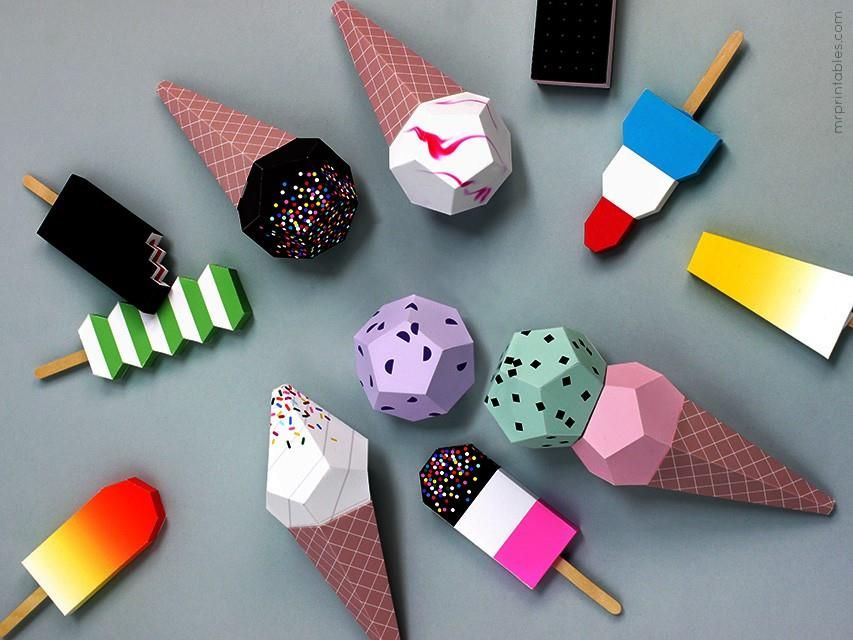 Never listen to anyone
who says it's not
the right weather for ice cream
. And
never say no to ice creams
, even if they are
made of paper.
Hope you enjoy these
paper ice cream templates
and keep your
spirit forever summer with us
! They are also
free ice creams
and
lollies that never melt
. -
Mr Printables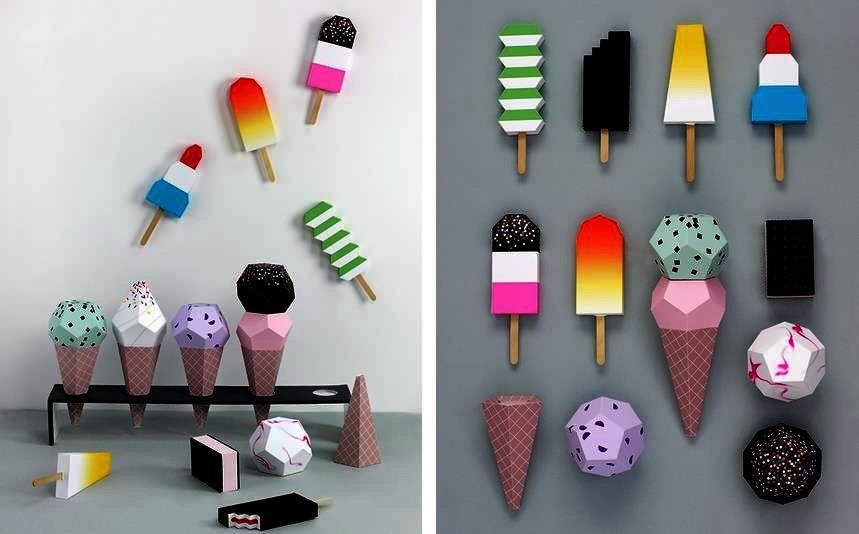 Nunca dê ouvidos
a quem diz que
há uma época certa
do ano para
tomar sorvete
. E
nunca diga não para os sorvetes
, mesmo que eles sejam
feitos de papel
. Espero que você aproveite esses
modelos de papel gelados
e mantenha o seu
espírito de verão
para sempre! Além disso eles
são de graça
e
nunca derretem.
-
Mr Printables
Link:
Ice.Creams.Paper.Toys.To.Decorate.And.Play.by.Mr.Printables
More Decorative Papercraft Projects related posts:
How To Make An African Mask - Step By Step Picture And Video Tutorial - by 123 Peppy
Vintage Lamp Papercraft With Templates & Tutorial - by My Hyde Away
More Than 120 Decorative Stars Paper Models - by Projekt Bastelbogen
Papercraft LED Lantern Project - by Jessyratfink - via Instructables - Luminária de LED