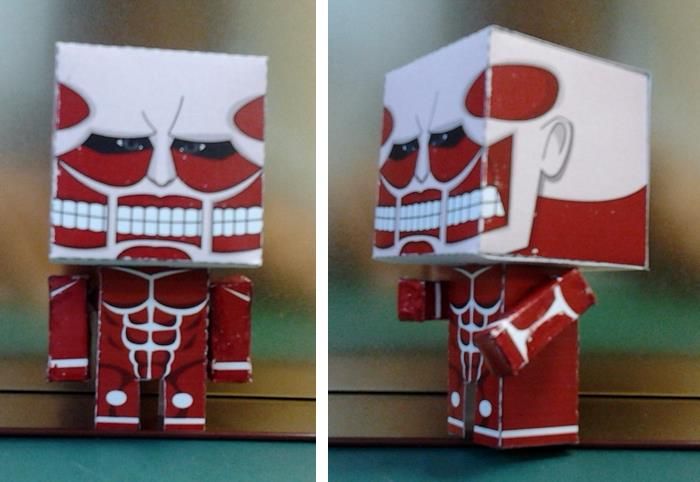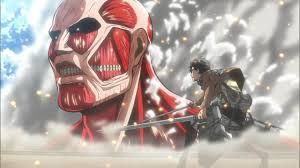 This easy-to-build paper toy of the Colossal Titan, from Attack on Titan, a Japanese mangá and anime, was created by Thai designer Tonchat Jaizue.
Attack on Titan (Shingeki no Kyojin, lit. "Advancing Giants") is a Japanese manga series written and illustrated by Hajime Isayama. The series began serialization in Kodansha's Bessatsu Shōnen Magazine on September 9, 2009, and has been collected into 13 tankōbon volumes as of April 9, 2014. It is set in a world where humanity lives inside cities surrounded by enormous walls as a defense against the Titans, gigantic humanoid creatures who devour humans seemingly without reason. The story initially centers on protagonist Eren Yeager, his adoptive sister Mikasa Ackermann, and their childhood friend Armin Arlert, who join the military to get revenge for the death of Eren's mother at the hands of the Titans. As the story progresses, the truth about the Titans begins to arise and the story shifts to one about political subterfuge, all in an attempt to hide or reveal the truth to the public.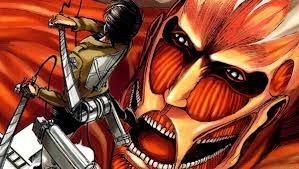 Este paper toy bem fácil de montar do Titã Colossal, do anime e mangá japonês Attack on Titan, foi criado pelo designer tailandês Tonchat Jaizue.
Shingeki no Kyojin, literalmente "Avanço dos Gigantes" - lançado no Brasil como Ataque dos Titãs - Shingeki no Kyojin é uma série de mangá escrita e ilustrada por Hajime Isayama. O mangá foi pela primeira vez publicada em setembro de 2009 na revista mensal Bessatsu Shōnen Magazine, da editora japonesa Kōdansha. Desde então, foi publicada em 13 volumes tankōbon até 9 abril de 2014. o mangá foi adaptado para anime, dirigido por Tetsuro Araki e produzido pelo Wit Studio, em colaboração com a Production IG. Esta animação foi lançada no Japão entre 6 de abril e setembro de 2013, pela emissora Mainichi Broadcasting System. A história ocorre num mundo onde a restante parte da população humana vive dentro de uma cidade cercada por enormes muros construídos com o fim de controlar o súbito aparecimento dos titãs - criaturas humanoides gigantescas, que devoram humanos sem motivo aparente. A história tem em foco Eren Jaeger e a sua irmã adotiva Mikasa Ackerman, cujas vidas foram mudadas para sempre, após o aparecimento de um titã colossal que destruiu parte da muralha da cidade, permitindo a entrada de vários titãs na cidade.
-
Wikipedia
Link:
Attack.On.Titan.Colossal.Titan.Paper.Toy.by.Tonchat.Jaizue
More Paper Models from Animes and Mangás related posts:
Attack On Titan - Recon Corps Bus Paper Model - by Bevlemagnus
Matsurihime Mangá Paper Dolls In Chibi Style - by Naruhisa Kawase
One Piece - Monkey D Luffy Paper Toy In Chibi Style - by Paper Juke
Madoka Magica Chibi Style Paper Doll - by Kujira Craft - via Pepakura Gallery