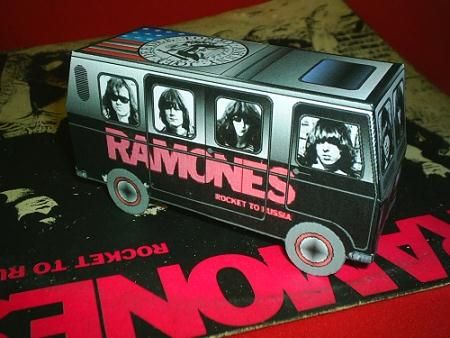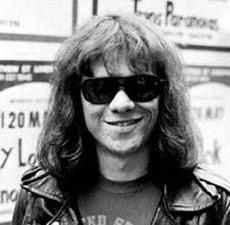 Tommy Ramone died yesterday, a day before the World Day of Rock.
If you believe in life after death (I do not), they probably are now gathered, with the appearance they had in 1976, on the cover of the first LP.
To celebrate one of the bands I listened day and night when I was 14 or 15 years, here's the Ramones VW Type.
This model was originally shared here in February, 19, 2012.
Thomas Erdelyi (born Erdélyi Tamás; January 29, 1952 – July 11, 2014), also known by his stage name Tommy Ramone, was a Hungarian American record producer and musician. He was the drummer of the influential punk rock band the Ramones. He had been diagnosed with bile duct cancer, and was in hospice care following unsuccessful treatment for it when he died on July 11, 2014.

Tommy Ramone morreu ontém, um dia antes do Dia Mundial do Rock. Se você acredita em vida após a morte (eu não), eles provavelmente estarão agora reunidos, com a aparência que tinham em 1976, na capa do primeiro LP.
Para celebrar uma das bandas que eu mais ouvia quando tinha 14 ou 15 anos, aqui está a VW Type dos Ramones.
Este modelo foi postado originalmente aqui no blog em 19 de fevereiro de 2012.
Tommy Ramone, nome artístico de Tom Erdélyi (Budapeste, Hungria, 29 de Janeiro de 1952 — Nova York, Estados Unidos, 11 de Julho de 2014) era produtor e baterista. Foi o último integrante original da banda Ramones a morrer. Tommy Ramone compôs importantes músicas dos Ramones,como "I Wanna Be Your Boyfriend" e "Blitzkrieg Bop". Tommy Ramone morreu em sua casa em Queens, Nova York em 11 de julho de 2014 com 62 anos. Ele sofria de câncer.
Link to download the model:
Rock.n.Roll.Circus.Ramones.Kombi.by.Papermau.Download.Now!
More Rock`n`Roll Circus related posts:
Rock`n`Roll Circus - Kiss - Gene Simmons Paper Toy - by Papermau Download Now!
Shake The King Paper Toy - by Papermau - Download Now!
Rock`n`Roll Circus - Frank Zappa Paper Toy - by State Of Shock
Rock`n`Roll Circus - The Beatles - Abbey Road Diorama - by Garry Willis