In this British website called Rapid Fire, you will find a lot of WW2`s Road Signs & Advertisements created by deisgner Chris Woffenden, that are perfect for dioramas, RPG and Wargames.
You will find Normandy Road Signs/Advertisements, Italian Street Signs and Belgium Building Signs.
Neste site inglês chamado Rapid Fire, você encontrará um monte de Placas de Propaganda e de Sinalização da Segunda Grande Guerra criadas pelo designer Chris Woffenden, que são perfeitas para Dioramas, RPG e Wargames.
Você encontrará placas da Normandia, de ruas italianas e da Bélgica.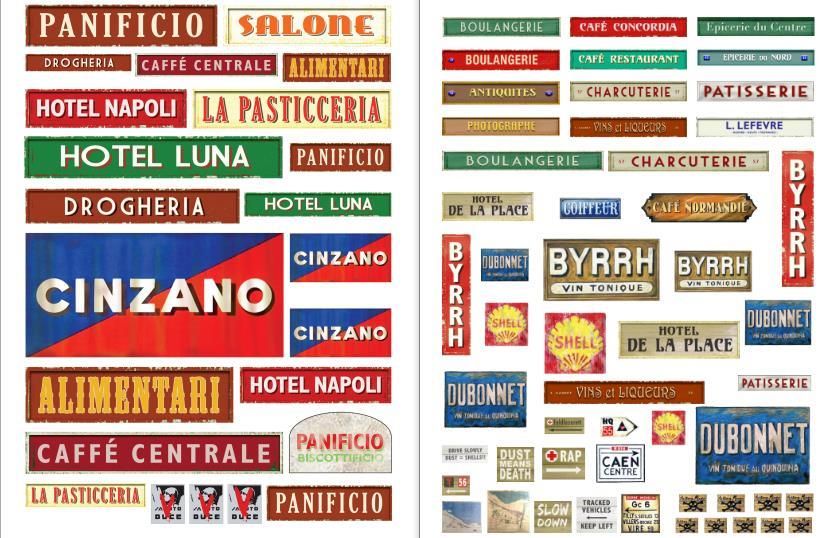 Link:
WW2`s.Road.Signs.&.Advertisements.For.Dioramas.RPG.And.Wargames.by.Chris.Woffenden
More Signs & Advertisements For Dioramas, RPG And Wargames related posts:
Signs and Plates for Dioramas - by Frank. K - Placas e Letreiros
Japanese Trains, Stations, Crossroads, Signs and More
Signs And Acessories For Train Sets And Dioramas In HO Scale - by Projekt Bastelbogen
Signs & Billboards For Dioramas And Train Sets - by Tom Kat 13 - via Zealot Forum