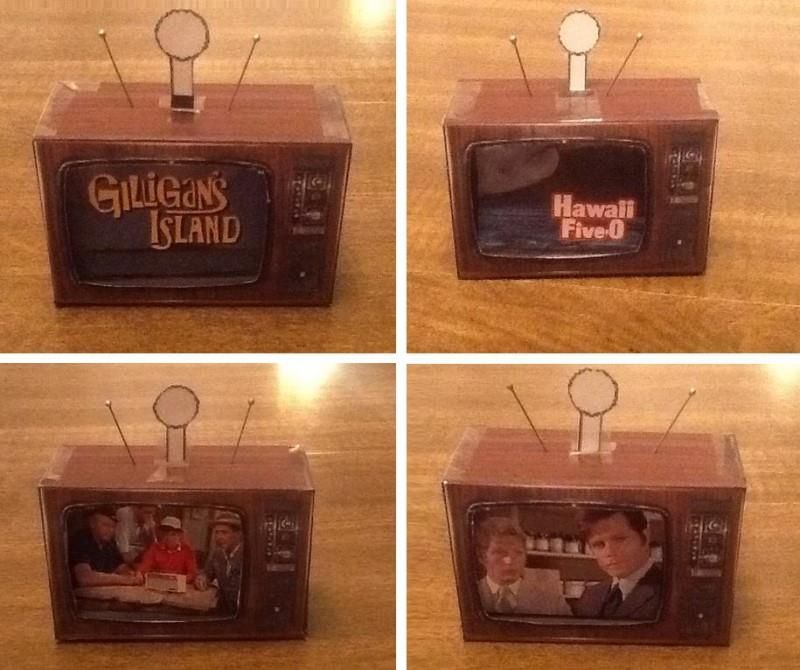 My North American friend, modeler McHale, from Paper Modelers forum, built a lot of Custom Retro Style Televisions, with old classic tv series on screen. I think McHale did a great job, because nothing better than old classics tv series in a classic antique television. Thanks, Mchale, for the idea and for all these cool images! Greetings from Brazil! - If you want to build your very own Retro Style Television, the link to download the model is below, at the end of this post.
Meu amigo norte-americano, McHale, do forum Paper Modelers, montou um monte de Televisões em Estilo Retrô, com antigas sér4ies clássicas passando nas telas. Eu creio que McHale fez um ótimo trabalho, pois nada melhor que asssistir velhos enlatados clássicos em uma clássica televisão antiga. Obrigado, McHale, pela ótima idéia e pelas fotos! Saudações do Brasil! - Se você também quiser montar sua própria Televisão em Estilo Retrô, o link para download está logo abaixo.
Link to download the model:
Retro Style Television Paper Model - by Papermau - Download Now!
Link to McHale`s original post:
The.Retro.Style.Television.Paper.Model.Assembled.by.McHale
More Papermau Models Assembled by Friends:
Greek Roman Ruins - Assembled by Coscomomo
Abandoned Gas Station - Assembled by Amo Vitam
Vintage Service Station - by Papermau - Assembled by Doc Raven 1000
Castle Ruins Diorama - Assembled by Sam Wise