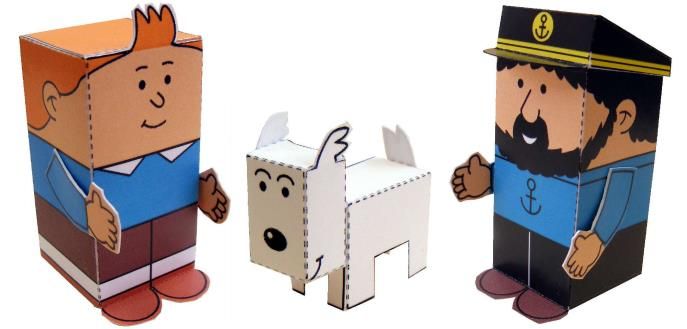 Models Assembled and Photo by Mr. Didier
With these three characters, French designer Mr. Didier, from My Little House website, starts a new paper toy series based in Tintin comics. You need only one sheet of paper to build all three and you can even choose whether to print color or black and white version.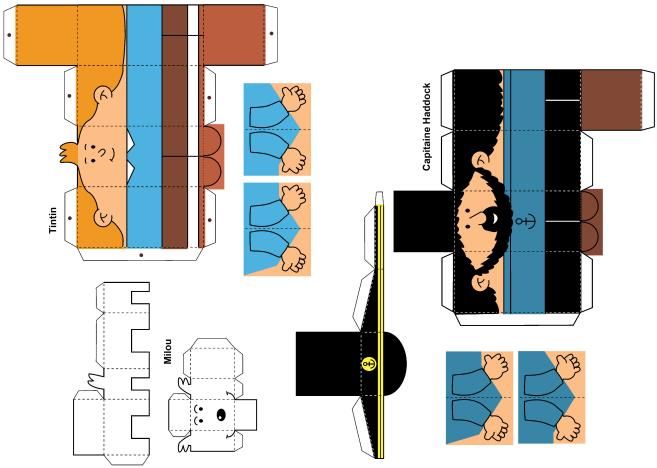 Com estes três personagens, o designer francês, Sr. Didier, do site My Little House, começa uma nova série de paper toys baseada nos quadrinhos de Tintin. Você só precisa de uma folha de papel para montar os três e ainda pode escolher entre a versão colorida ou em preto e branco.
Link:
Tintin.Mini.World.Paper.Toys.by.Martin.Didier
More Paper Models from Comics related posts:
Vintage Batman Paper Model - by Acme Novelty Archive
Snoopy - The World-Famous Fighter Pilot Paper Model - by Alf03 - via Papiermodell Austria
The Joker Paper Toy - by Little Plastic Man
Hulk Mini Paper Toy - by Gus Santome