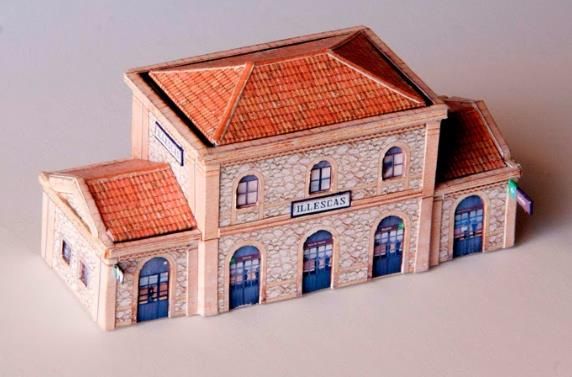 This is the Illescas Train Station Paper Model in 1/160 scale (N scale), based in a real building situated in Toledo, Spain. This model is offered by Jubilata, from Maquetas & Modelos Spanish website. Perfect for Dioramas, Train Sets, RPG and Wargames.
The Real Thing and the Paper Thing, side by side
Este modelo de papel da Estação de Trens de Illesca, na escala 1/160 (escala N), é baseada em um prédio real situado na cidade de Toledo, na Espanha. Este modelo é compartilhado por Jubilata, do site espanhol Maquetas & Modelos. Perfeito para Dioramas, Maquetes Ferroviárias, RPG e Wargames.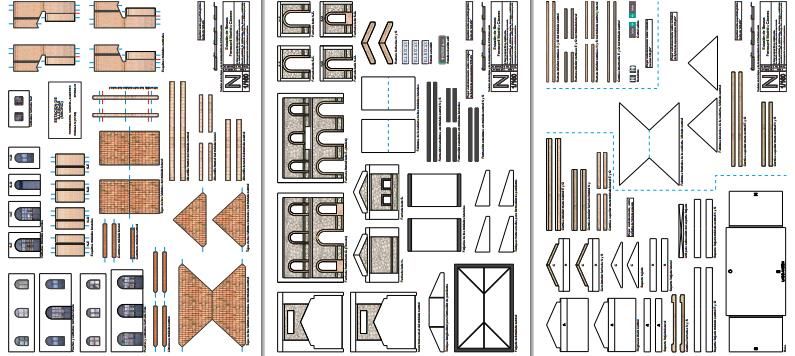 Link:
Illescas.Train.Station.Paper.Model.In.1/160.Scale.by.Maquetas.&.Modelos
More Paper Models in 1/160 Scale related posts:
Austrian State Railways Reception Building Paper Model - by Gleimo
Swedish Railway Museum In Hennan - by Berner Modellbautreff - Museu Ferroviário Sueco
German Station In 1/160 Scale - by Michael Hochmuth - Estação Alemã
Cooder`s Place General Store - by Evan Design - Armazém De Beira De Estrada