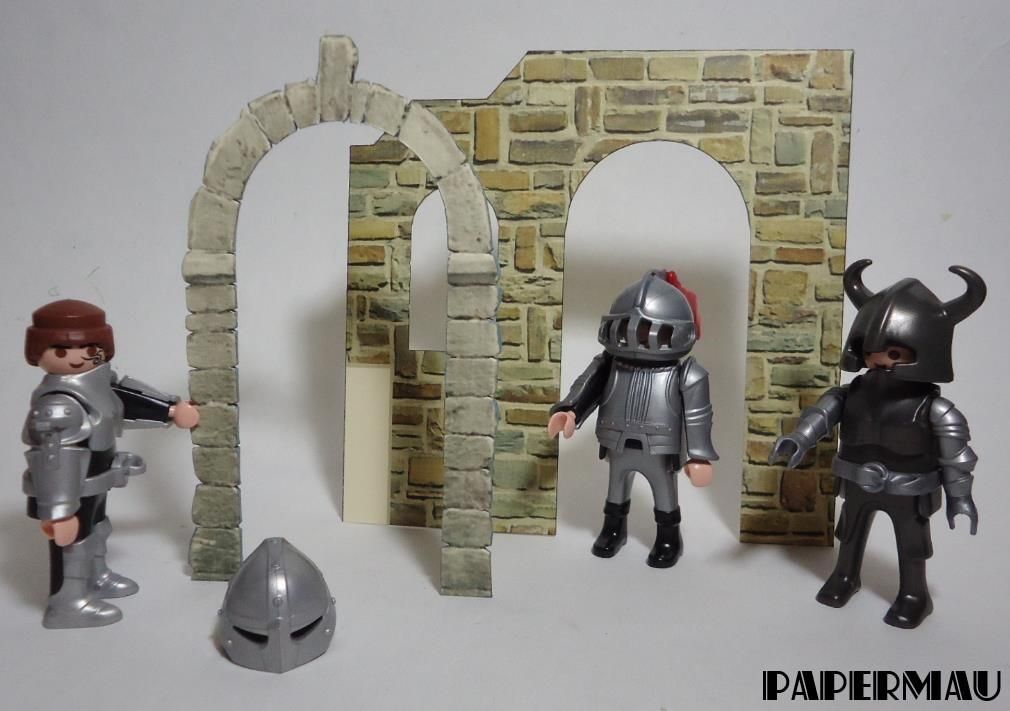 Here are the first images of the construction report of the Medieval Stand Paper Model For Mini Figures. As you can see, the model is suitable for Playmobil figures and other miniatures in 1/24 scale. The templates are done, but not revised, so now I will start the test build and fix the mistakes. Download soon.
I want to thank to my German friend, Mr. Frank Kelle, for the always kind words and support and to Mr. John McPherson, who gave me the idea for the arches for the doorway.
Aqui estão as primeiras imagens da montagem do Stand Medieval para Mini Figuras. Como você pode ver, o modelo é adequado para figuras Playmobil e outras miniaturas em escala 1/24. Os templates estão prontos, mas não revisados, então agora farei a montagem de teste e consertarei os erros que forem aparecendo. Download em breve.
Agradeço ao meu amigo da Alemanha. Sr. Frank Kelle, pelas palavras sempre amáveis e pelo apoio e ao Sr. John McPherson, que me deu a idéia para o arco da porta deste modelo.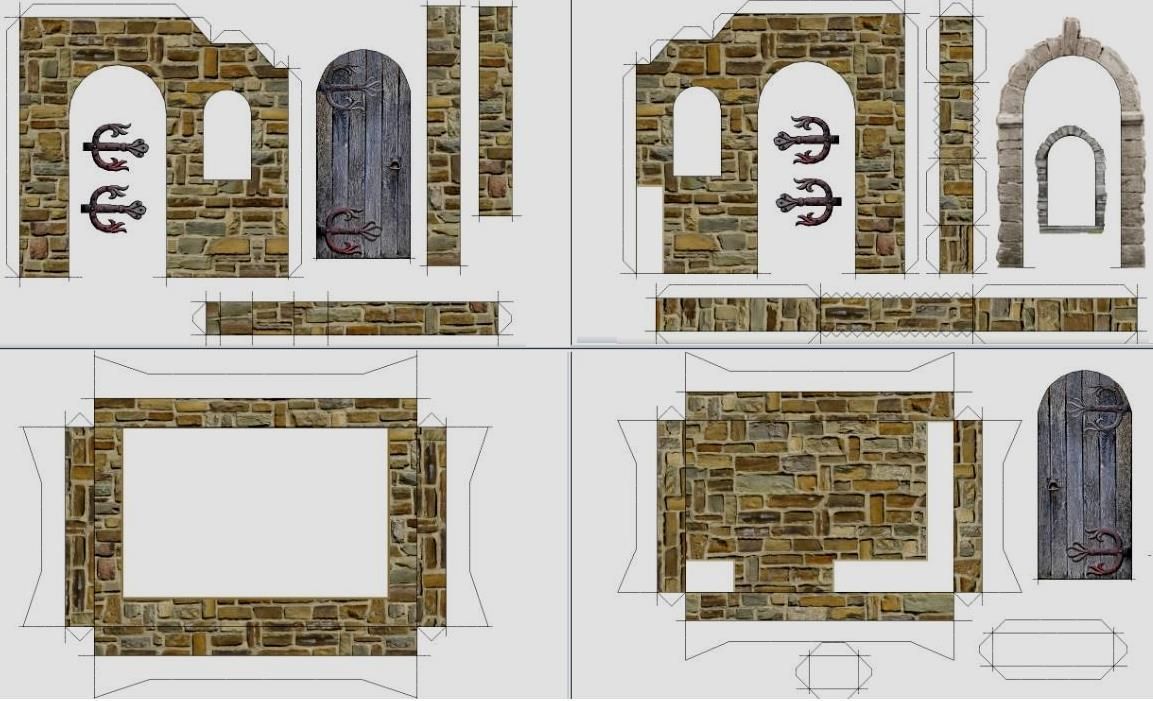 Part I:
Creating A Medieval Stand Paper Model For Mini Figures - by Papermau Part I
More Papermau Next Projects related posts:
Old West Sheriff`s Office - by Papermau - More Some Updates
Volkswagen Type 2 Paper Model - by Papermau - Some Advances
Medieval Outpost - by Papermau - New Model In Progress
On The Road Paper Model - by Papermau - More One Nex Project