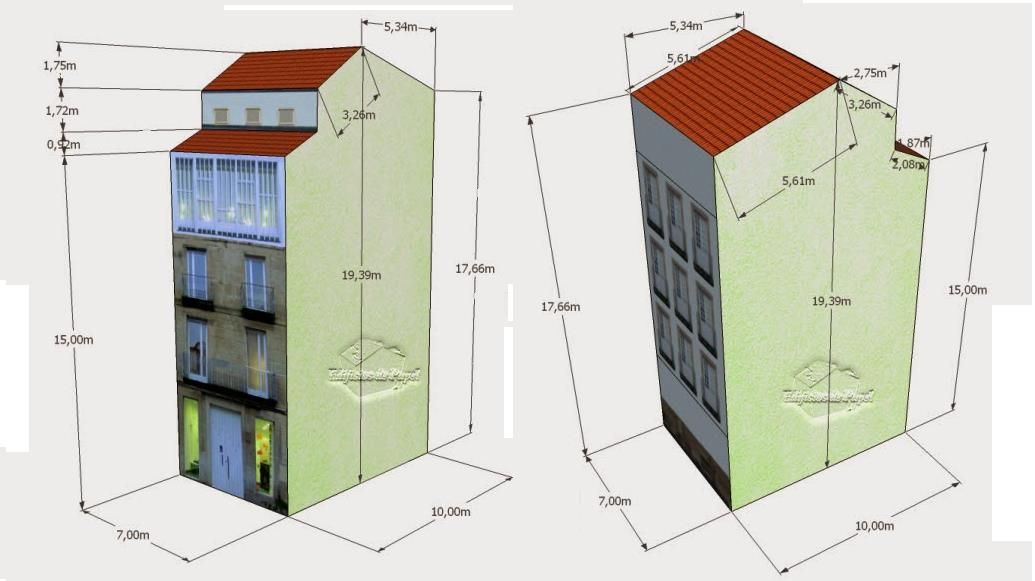 More one nice paper model created by Spanish designers Anibal and Monica, from Edifícios De Papel website. This is the Plaza Ferreiria Building, from Ourense Series. This model is available in five different scales: 1/72, HO scale (1/87 scale), 1/100 scale (15mm), N scale (1/160 scale) and Z scale (1/220 scale). Great for Dioramas, Train Sets, RPG and Wargames.
Mais um modelo de papel bem legal dos designers espanhóis Anibal e Monica, do site Edifícios De Papel. Este é o Edifício Plaza Ferreiria, da Série Ourense. Este modelo está disponível em cinco escalas diferentes: escala 1/72, escala HO (1/87), escala 1/100 (15mm), escala N (1/160) e escala Z (1/220). Prfeito para Dioramas, Maquetes Ferroviárias, RPG e Wargames.
Link:
Plaza.Ferreiria.Building.Paper.Model.Ourense.Series.by.Edifícios.De.Papel
More Paper Models of Architecture and Buildings related posts:
Desktop Architecture - Series 02 - by Papermau - Download Now!
European Architecture Paper Models - by Réseau Saint Michel
St Michael Old Chapel Paper Model - by Papermau - Capela de São Miguel - Download Now!
Clinic Building Paper Model In 1/150 Scale - by Hol Nice