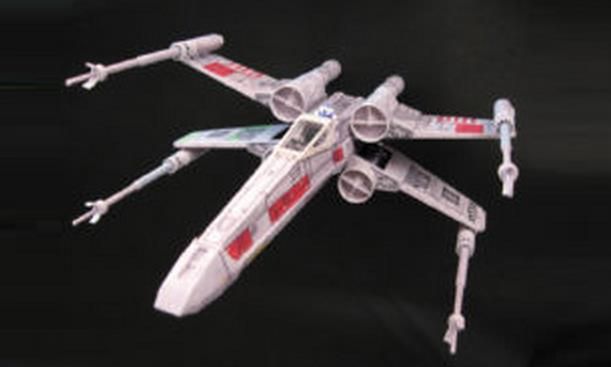 This really nice paper model of the iconic X-Wing Starfighter, from Star Wars universe, was created by Japanese designer Tetsuji Morita.
To view and print this model you will need Pepakura Viewer Free Version (link at the end of this post).

Este belo modelo de papel da icônica nave X-Wing Starfighter, do universo de Star Wars, foi criada pelo designer japonês Tetsuji Morita.
Para visualizar e imprimir este modelo você precisará do Pepakura Viewer Versão Gratuíta (link no final deste post).
Link to download the model:
Star.Wars.X.Wing.Starfighter.Paper.Model.by.Tetsuji.Morita
Link to Pepakura Viewer Free Version:
Pepakura.Viewer.Free.Version.Official.Page
More Sci-Fi Paper Models related posts:
Voyage To The Bottom Of The Sea - Flying Sub Paper Model - by Mike Botelho
Federation UFO Paper Model - by MTK`s Card Craft
Star Trek - Olympic Class Starship Papercraft - by Ikenohata
Tron`s Legacy Recognyzer Paper Model - by Marco Scheloske