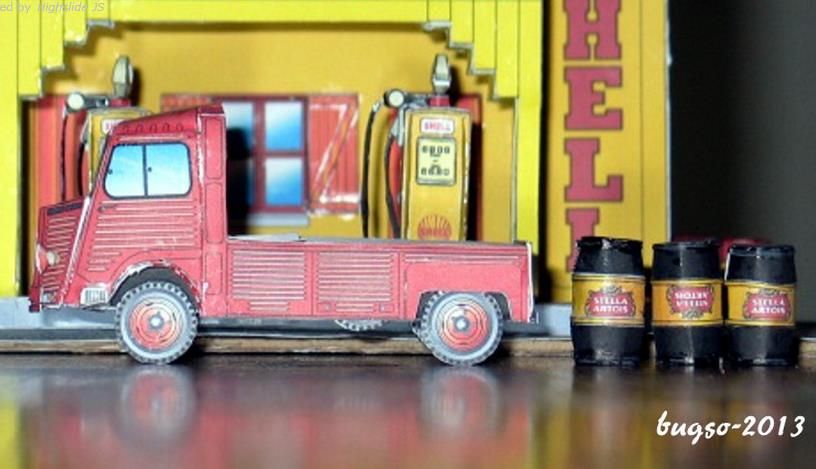 This beautiful paper model of Stella Artois French Truck with its cargo of beer barrels was designed by Camille and the model you see in the photo was assembled by Jean-Louis "Bugso". This truck was presented by Atlas 83 at Le Forum En Papier.
Este antigo Caminhão Francês da Cia. Stella Artois com sua carga de barris de cerveja foi criado por Camille e o modelo que você vê na foto deste post foi montado por Jean-Louis "Bugso". Ele foi apresentado por Atlas 83 no Le forum En Papier.
Link:
Stella.Artois.French.Bier.Truck.Paper.Model.by.Camille.&.Bugso
More Paper Models of Trucks related posts:
Anti-Aerial Gunner Truck Paper Model - German Camo - by Papermau Download Now!
Baker Street Truck Paper Model - by Bryan - via Cafe Mom
Easy-To-Build Japanese Buses And Trucks Paper Models - by Mitsubishi Fuso
National Park Service Type 6 Fire Engine Paper Model - by Paper Cruiser