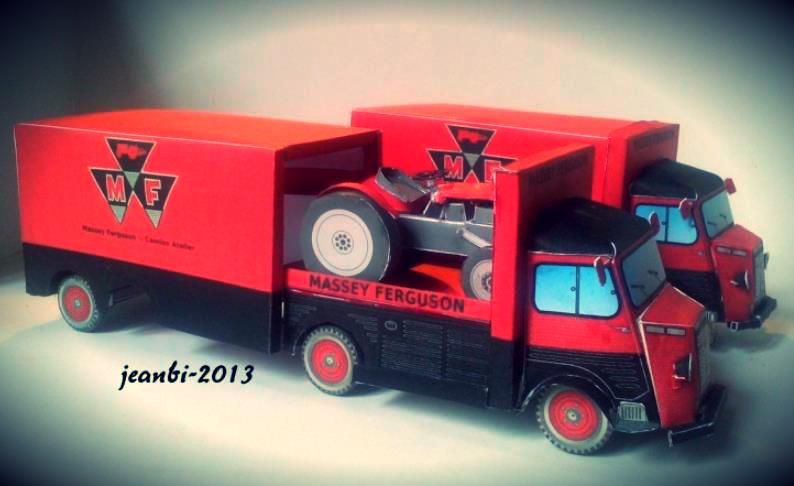 Presented by Atlas 83, from Le Forum En Papier, here is the Citroen HY Truck With Massey Fergusson Tractor, in a very well done paper version created by Jean-François, using as base an original by Camille.
Apresentado por Atlas 83, do Le Forum En Papier, eis aqui o Caminhão Citroen HY com o trator Massey Fergusson, em uma bela versão de papel criada por Jean-François, usando como base um original do designer Camille.
Link:
Citroen.HY.With.Massey.Fergusson.Tractor.by.Jean.François.via.Le.Forum.En.Papier
More Paper Models of Cars and Vehicles related posts:
Chevrolet Chevelle 1970 Straight To Hell - by Papermau - Download Now!
1963`s Chevrolet Impala Paper Car - by Jimdo
Volkswagen Typ 2 Kombi Lufthansa 1959 - by Papercrafts.It
Vintage Citroen Paper Cars - by Les Solides De Mene