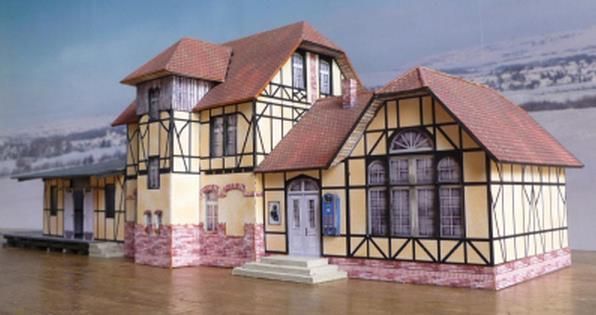 Model Assembled and Photos by Godwin T. Petermann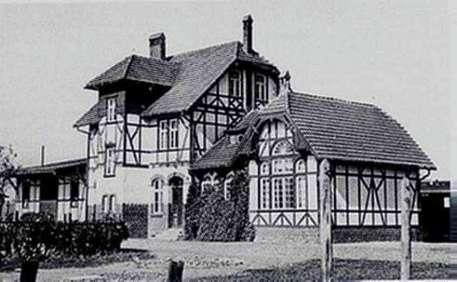 The Real Thing
Mr. Godwin T. Petermann, the German designer of this little masterpiece, says:
-
"The first large cardboard model I've constructed entirely on the PC in 1/87 scale (HO scale), the model of Loitz Staion, in Mecklenburg-Vorpommern. In search of design drawings of a train station, I found the page of
Jan trip Hahn
,
who has very detailed and entertaining collected everything about this station."
O Sr. Godwin T. Petermann, o designer alemão desta pequena obra de arte em papel diz:
-
"O primeiro grnade modelo de papel em escala 1/87 (escala HO) que eu fiz inteiramente no computador, o modelo da Estação de Loitz, em Mecklenburg-Vorpommern, na Alemanha. buscando por imagens de estações de trens, encontrei a página de
Jan trip Hahn
,
que tem uma bela e variada coleção sobre tudo relacionado a essa estação."
Link:
Loitz.Station.Paper.Model.In.HO.Scale.by.Godwin.T.Petermann
More Architectural Paper Models in HO Scale related posts:
Typical German House Paper Model - by Neuwied.De - Casa Típica Alemã
Roman Watch Tower Paper Model In 1/87 Scale - by Quasi - via Papermodelers.Sk - Torre De Vigia Romana
Abraham Lincoln Home In Springfield Paper Model - by Illinois History
Windmill And Gazebo In HO Scale - by Geertruidenberg