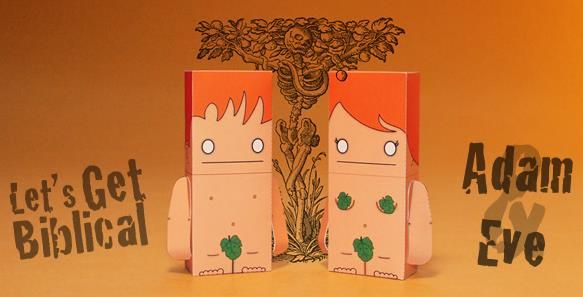 These lovely paper toys of Adam and Eve are created by Dutch designer Sephen de Vos.
Estes simpáticos paper toys de Adão e Eva foram criados pelo designer holandês Sephen de Vos.
Link:
Let's.Get.Biblical.Adam.And.Eve.Paper.Toys.by.Sephen.de.Vos
More Paper Toys related posts:
The Pirate Cove Diorama Paper Model - by Papermau - Download Now!
Mega Lego Skeleton - by ZombieGorilla - via Instructables
Lego Truck - BoxZet Paper Toy Series - by Byman Studio
Medieval Castle Facade For Mini Figures In 1/25 Scale - by Papermau - The Model Assembled