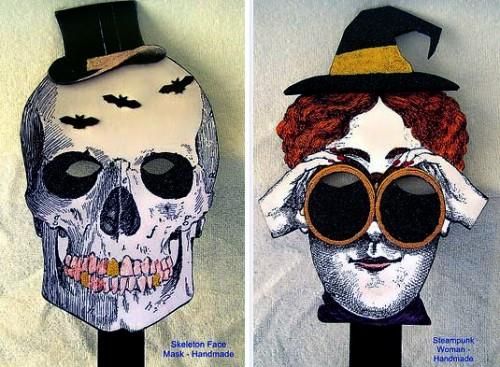 Karen, from The Graphics Fairy website, says:
-
"These ridiculously cute Paper Halloween Masks were created by Dawn Dayringer and posted onto my Facebook Page! They were so adorable that I asked her if I could share them here, and thankfully she agreed!"
Karen, do site The Graphics Fairy, diz:
-
"Essas máscaras de papel de Dia das Bruxas absurdamente bonitas foram criadas por Dawn Dayringer que as postou na minha página do Facebook! Elas eram tão adoráveis que eu perguntei a ela se eu poderia compartilhá-los aqui, e felizmente ela aceitou!"
Link:
Handmade.Halloween.Masks.Paper.Models.by.Dawn.Dayringer.via.The.Graphics.Fairy
More Paper Models of Masks related posts:
Assassin`s Creed Hellequin Mask - by Winged Crafts - Máscara de Arlequim
Halloween Special - Headcrab Mask Paper Model - by Billybob884
The Mask - Loki Mask Paper Model In 1/1 Scale - by Evgeniy Pelevin / Moonfish 13
Halloween Special - Billionaire Halloween Masks - by Forbes Online